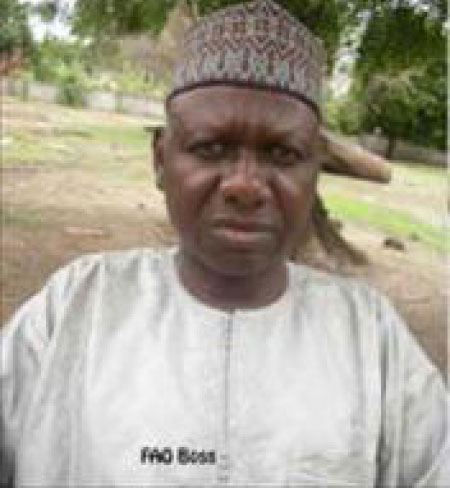 The Ministry of Finance and Economic Affairs, in collaboration with the UNDP, on Thursday officially launched the post-MDGs 2015 agenda at the Kairaba Beach Hotel.
Speaking at the launching, acting-UN resident coordinator Dr Babagana Ahmadu said Africa specifically has realised steady economic growth and improvement in poverty reduction and has sustained progress in several MDGs.
According to him, African is on track to achieve the targets of universal primary education, gender parity at all levels of education, lower HIV-aids prevalence among 15-24 year olds, increased proportion of the population with access to antiretroviral drugs, and increased proportion of seats held by women in national parliament by 2015 years old among others.
The Gambia as an African nation has also remarkablyprogressed towards achieving these targets in addition to ensuring environmental sustainability, he said.
Dr Ahmadu however noted that big challenges still remain in the continent thus lamenting that only 61 per cent of people in sub-Saharan Africa have access to improved sources of water, while the level in most other regions is 90 per cent or higher.
He also went further to state that with 2.5 billion people lacking improved sanitation, many people who have escaped extreme poverty are still vulnerable.
"Their incomes have not risen sufficiently to protect them from shocks, such as the impeding food crisis in the Sahel region," he said.
According to him, hunger remains a global challenge with hundreds of millions of children undernourished. Stunting is affecting almost 200 million children worldwide and the absolute numbers of living in slums continue to grow.
He said the UN Development Group (UNDG) has commenced consultations on the post-2015 Development Agenda, 'The world we want', to respond to the call for greater participation in the shaping of a new development all around the world on their priorities.
"It is critically important that the vision for the world we want to live in – and any ensuring goals and targets – be informed by the perspectives of people all parts of the world, including poor people," Dr Ahmadu remarked.
In setting out his vision for developing a post-2015 development agenda, United Nations Secretary General Ban Ki Moon announced that the UN will seek to be an advocate for and facilitator of a bottom-up and inclusive approach defined by national and local priorities.
According to him, to facilitate the process, inclusive national consultation process to stimulate the debate on the post-2015 development agenda has commenced in over sixty countries worldwide starting 2012.
He said the Government of The Gambia is also convinced that the voice of the Gambians must be heard, requesting to participate in the consultative process.
In his official launching statement, Hon. Abdou Kolley, Minister of Finance and Economic Affairs, said that with the 2015 MDG deadline fast approaching, the UN Secretary General has outlined a process through which the UN  will support the formulation of a post-2015 development framework and tasked the UN development Group to, inter alia, facilitate national consultations in at least 50 countries including The Gambia and to hold global thematic consultations on key issues pertaining to the post-2015 development agenda.
He said that eleven global thematic consultations have been identified as critical to the post-2015 framework including inequalities, population, health, education, growth and employment, conflict and fragility, governance, environmental sustainability, hunger, food and nutrition, water and energy, each of which is co-led by two UN Agencies.
The UNDP, working with other UNDG agencies, has been identified to lead UN system support to national and thematic consultations in The Gambia, he said.
According to him, although The Gambia has made progress in attaining some MDG indicators, there still exist some challenges.
He said the specific objectives of the country consultations include among other things to stimulate an inclusive, bottom-up debate on a post-2015 development agenda by providing an analytical base, inputs and ideas.
The post-2015 development agenda was also attended by representatives of civil society organizations and the private sector.
Read Other Articles In Article (Archive)