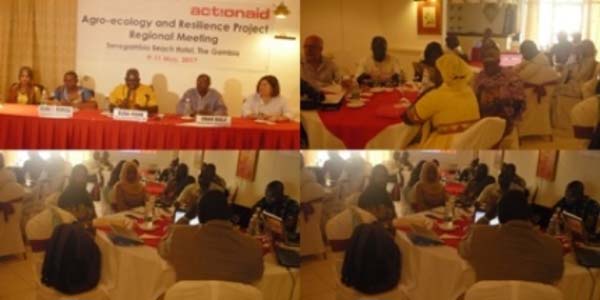 The Ministry of Finance and Economic Affairs and the African Development Bank on Wednesday held a daylong joint country portfolio performance review meeting at the Kairaba Beach Hotel.

The meeting created a forum where the Gambia government and the AfDB would review the implementation process of projects and programmes.
Speaking at the opening ceremony, Amadou Sanneh, minister of Finance and Economic Affairs, said the country portfolio performance review was important to the new cabinet members as the review process looked at issues, challenges, obstacles and areas that need improvement.
He said the outcome of the meeting would be useful in the implementation of the ongoing projects and developments of new projects in the pipeline.
The minister said the review was to ensure that efficient resource mobilisation is done and that resources are channeled to the new national development programmes through proper coordination.
Marie-Laure Akin-Olugbade, deputy Director General of the African Development Bank, said the bank is always at the forefront of Africa's socio-economic and governance development.
She said the overall objective of AfDB is to support the economic development and social project of African countries individually and collectively.
Madam Akin-Olugbade said combating poverty is at the heart of the work of the bank and in that respect, AfDB is committed to standing by the Gambia government as the country continues to respond to the development aspiration of the citizenry.
Read Other Articles In Article (Archive)