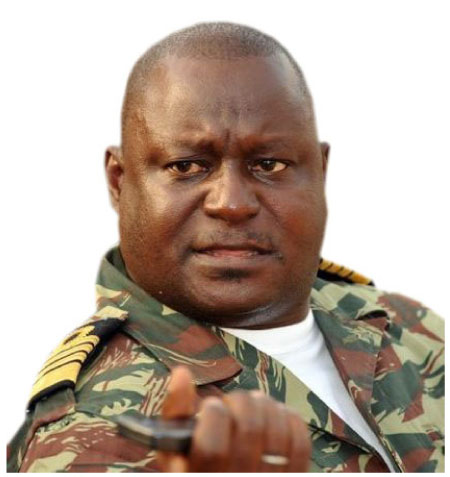 The Gambia government has confirmed the presence in the country of Guinea Bissau former army chief Jose Zamora Induta, and former interior minister Fernando Gomes, who all fled Bissau following recent political upheavals in that country.
A statement from the presidency in Banjul said yesterday evening that "in light of this development, the Government of the Gambia welcome them to stay in the country since they are not criminals and are good citizens of ECOWAS."
Media reports last Sunday quoted a local government official in Senegal as saying Induta, who had voiced fears for his life after another top military official was assassinated, had arrived with three other people in the Casamance region earlier this week, and had since left for The Gambia.
According to the Senegalese local government official, Induta and his companions had stayed in a hotel in the main Casamance town of Ziguinchor overnight Thursday, and had left for Banjul the following morning, denying earlier reports they had been arrested.
Reports also quoted a Guinea-Bissau army officer saying Induta had fled to Senegal along with elections commission chief Desejado Lima Da Costa and Fernando Gomes, who was interior minister in the government overthrown in the latest coup last month.
The Bissau army officer said all three had taken refuge in the European Union mission in the capital Bissau following the coup and had crossed the border into Senegal without authorisation.
A diplomatic source in Bissau who was close to Gomes said he and Induta had reportedly already arrived in The Gambia, reports stated.
Induta was ousted as military chief two years ago by General Antonio Indaj, considered the man behind the April coup, launched in between the first and second rounds of a presidential election.
Induta sought refuge in the EU mission after the murder of former military intelligence chief Samba Djalo on the day of the first round vote on March 18.
He was joined there by Da Costa and Gomes after the April 12 coup.
Guinea Bissau army has vowed to return to its barracks, after transitional authorities formed a new government including a colonel who joined the coup, but excluding the former ruling party.
Read Other Articles In Article (Archive)