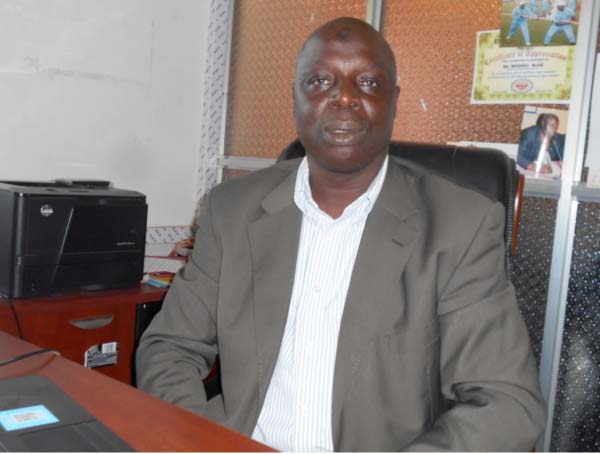 The Director of Health Promotion and Education Unit at the Ministry of Health and Social Welfare, Modou Njai, has said The Gambia is committed to ending open-defecation in the country.

Mr Njai made the statement in an interview with this paper upon his return from a high-level meeting held in the United Stated of America.
He said this is possible because of the strong partnership and networking with the community, media, district authorities, village heads and the participation and support of UN Agencies in the crusade to end open-defecation in The Gambia.
He further stated that The Gambia would end open-defecation by 2017, with the collaboration of all and sundry.
Mr Njai said that hopefully before the end of 2017, The Gambia will be an open-defecation free country.
He said a lot of advocacy campaigns have been undertaken ranging from the village heads, community, and village development committees. All of these activities are geared towards creating awareness on the importance of using a latrine.
He said the campaign was not only to provide latrines, but to bring about behavioral changes such as using latrines and telling the community to take ownership of their latrines.
According to him, he attended various meeting whereby countries were advised to come up with their national report on open-defecation and The Gambia's declaration states open defecation would end by 2017.
Mr Njai commended the community and regional district authorities for a high sense of commitment, dedication and participation in the crusade to end open defecation in The Gambia.
He also dilated on the significant role of the media and thanked them for their close collaboration in disseminating information to the grassroots to raise awareness on the usage of latrines in society.
He commended UNICEF for supporting the campaign.
He disclosed that The Gambia, in collaboration with all sectors, will organise a national caravan in November to sensitise people on the importance of using latrines.
He also commended the community of KAIAF for been the first district in The Gambia to be declared open-defecation-free and urged them to maintain the title.
He emphasised the cordial relationship that the Ministry of Health and Social Welfare are enjoying with the media through the Association of Health Journalists.
Mr Njai also expressed gratitude and appreciation at the level of cooperation from the various ministries towards ending open-defecation in The Gambia.
He described the meeting as very successful because the Gambian delegates showcased their achievements. He said The Gambia is able to achieve its goal through constant monitoring and supervision.
Read Other Articles In Article (Archive)