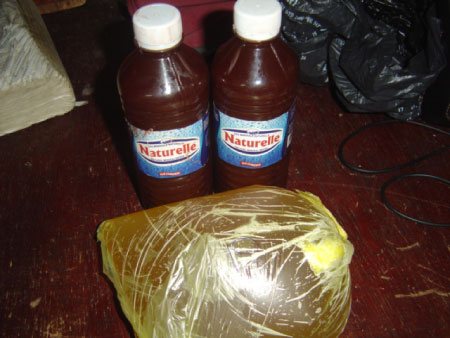 The permanent secretary at the Ministry of Health and Social Welfare, Sanna Dahaba, yesterday presided over the commemoration of the African Traditional Medicine Day at the Kanifing Municipal Council grounds.
The theme for this year's celebration is 'conservation of medicinal plants: Africa's Heritage'.
Deputising for the Minister of Health and Social Welfare on the occasion, PS Dahaba stated that 30% of modern medicines are derived directly or indirectly from medicinal plants.
He noted that traditional medicine is also the oldest form of healthcare practised in most countries including The Gambia and often the only available source of healthcare to many.
He pointed out that conservation of medicinal plants has generally been limited in scope, adding that the process of integrating traditional medicine in the health system of the African region is gradually being realised.
He added that the Ministry of Health has recognised the complementary role traditional medicine plays in the delivery of health in The Gambia, noting that a substantial proportion of people in The Gambia use traditional medicine.
He thanked the West African Health Organization ( WAHO) for the immense support accorded the ministry in the development and promotion of traditional medicine in The Gambia, and President Jammeh for making health services including traditional Medicine 'available, accessible and affordable' to all Gambians.
He finally commended the National Traditional Medicine Programme for setting the pace in the promotion of traditional medicine in the country.
For his part, Dr Thomas Sukwa, WHO country representative to The Gambia, read the message of the WHO Regional Director for Africa, Dr Luis Gomes Sambo.
In his message, the WHO regional boss said that despite the progress in many aspects of traditional medicine, countries are still confronted with challenges such as depletion of uncommon medicinal plants due to environmental degradation, deforestation, uncontrolled burning, livestock grazing and poor agricultural practices, adding that the challenges have arisen because the bulk of the medicinal plant material used for commercial purposes is still obtained through wild harvesting.
Dr Sukwa stated that the private sector needs to be encouraged to invest in traditional medicine research and training as well as the cultivation and conservation of medicinal plants.
He also called on academic and research institutions to compile medicinal plants inventories, conduct relevant research to generate scientific evidence on the safety, efficacy and quality of medicinal plants and build capacity of human resources in the field.
Salifu Puye, vice-president of the National Traditional Healers Association of The Gambia (TRAHASS), said that during the week of the commemoration the traditional healers association "will organize a tree planting exercise within the Kanifing Municipality".
The ceremony was chaired by the director of health services, Dr Mamady Cham.
Read Other Articles In Article (Archive)