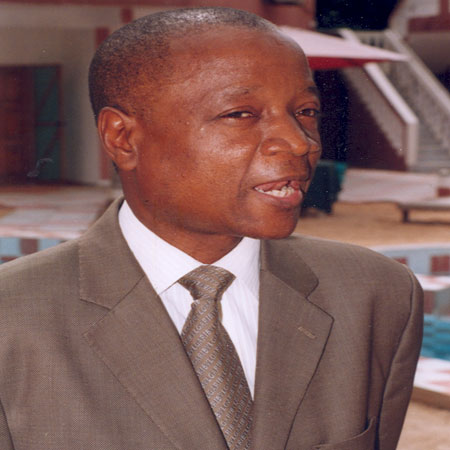 The Gambia last week joined the rest of the world to observe World Mental Health Day. The theme for this year World Mental Health Day is 'Making Mental Health a Global Priority; scaling up services through citizen advocacy and action'.
Delivering his message on the occasion, the WHO Regional Director for Africa, Dr  Luis G. Sambo, said the lack of data gathered on a wide scale through country and regional  surveys and studies as well as  projections based on global data indicate that the situation in our region deserves special attention and calls for effort at all levels.
"The truth is that the number of people suffering from mental health, neurological or substance abuse -related disorders in the WHO African Region continues to increase," he said.
According to him, the increase is due to numerous factors especially the consequences of infectious parasites or nutrition-related diseases and risk factors such as harmful use of alcohol, tobacco and illicit drugs. On the other hand, lasting psychological traumas resulting from disasters, wars and extreme poverty also have an effect.
He stated that the populations limited access to health centres delays the diagnosis and care that they may need, thereby worsening the extent to which these problems affects their health in general. It also effects their mental health. In particular, he noted that an estimated 10 million people suffer from epilepsy and more than 34 million people use cannabis. 25%-30% of all hospitalisations, in some countries that have statistics, are caused directly by alcohol use.
In his statement during the occasion, the Secretary of State for Health and Social Welfare, Dr. Malick Njie, said last year the day was dedicated to how culture impacts on mental health in the face of increased globalisation and social integration. This way culture may influence many aspects of mental health, including how individuals from a given culture communicate and manifest their symptoms, their style of coping, their family and community supports and willingness to seek treatment.
SOS Njie said the Department of State for Health and Social Welfare has developed for the first time in its history a National Mental Health policy and strategic plan which will guide the provision of mental health services in the country. He added that the policy instruments developed through a consultative process involving all stakeholders are only waiting for approval by the National Assembly.
He pointed out that the policy highlighted fundamental issues that need urgent attention which includes the following
1. The right of the mentally -ill to treatment, care and support as other patients.
2. Provision of affordable and accessible mental health services to the general population.
3. Protection of the mentally ill against stigma, discrimination and social exclusion.
4. Community awareness and participation in mental health promotion and resource mobilisation for mental health.
For his part, the WHO Representative to The Gambia, Dr Thomas Suwka, said globally an estimated 450 million people suffer from mental or neurological disorder from psychosocial problems such as those related to alcohol and drug abuse.
Dr Sukwa pointed out that mental health is being given too little attention in almost all the countries and the situation looks like there is scarcity of mental health in all countries compared to the burden of mental disorders but that this is more marked in the poorest countries.
He said there is inequity in the distribution of resources between rich and poor communities and between urban and rural areas.
He noted that there is inequity in the allocation of resources, with the lion's share being spent on psychiatric hospitals and institutional care rather than community care. He said that it is time for the world to listen and act.
Read Other Articles In Article (Archive)