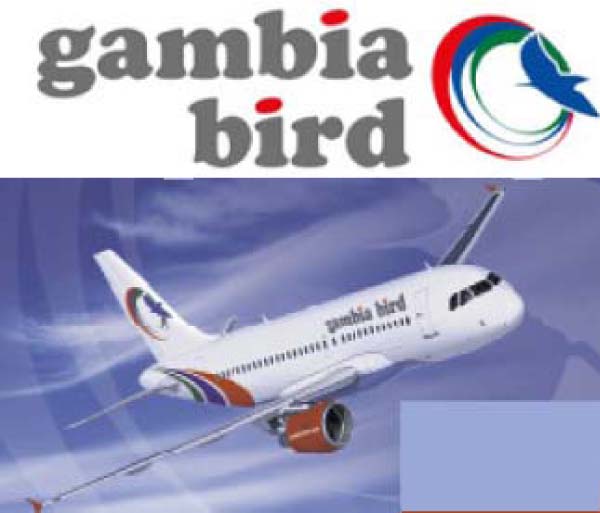 Gambia Bird Airlines has suspended commercial flight operations until further notice, according to a news release posted on its website.
This operational decision is effective as of Tuesday 30 December 2014, the release said, although no official reasons have yet been given for the flight suspension.
"We wish to express our sincere regrets for disrupting the travel plans of those of our esteemed guests who are booked on the suspended flights," it said, adding: "We further wish to confirm that we will provide a full refund of all tickets purchased prior to today's flight suspension."
This paper's reporter, who yesterday visited the airlines offices at Gambia Bird House, 38 Kairaba Avenue, was told the management of the airlines would issue out another statement with details of the flight suspension.
Many people were seen queuing at the airlines offices in the past two days to collect refund of tickets purchased prior to the flight suspension.
"Furthermore," the release stated, "Gambia Bird Airlines wishes to reaffirm that we will comply with all our obligations, and that we will provide all necessary support services to passengers affected by the flight suspension.
"All passengers holding a valid ticket are kindly asked to contact their respective travel agency for further advice and information or to get in touch with Gambia Bird Airlines' Customer Relations."
The release continued: "Gambia Bird Airlines would like to take this opportunity to thank our customers for their continued confidence in our services, and our staff for their passion and dedication.
"In addition, we would like to express our honest and sincere apologies for any inconvenience and reaffirm our commitment given to passengers, personnel, partners and authorities." 
Read Other Articles In Article (Archive)