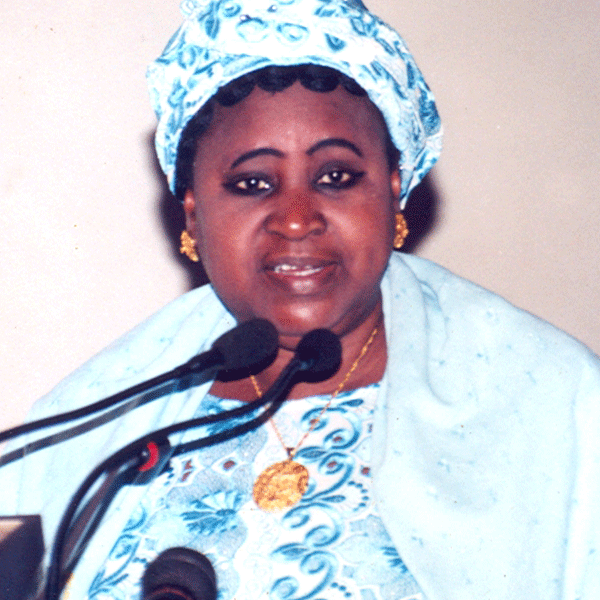 As part of activities marking the celebrations of the 15th Anniversary of the July 22nd Revolution, Her Excellency the Vice President and Minister of Women's Affairs, Aja Isatou Njie-Saidy, last Thursday 23rd July 2009, on behalf of President Jammeh, launched the Gambia Biometrics Identification System (GAMBIS) project, through the Gambia Immigration Department at its headquarter in Banjul.
The project, described as a demonstration of the ideals of the July 22nd Revolution, will enhance the issuance of a National Identification Number, commonly known as NIN to every citizen, permanent and temporary resident.
Speaking at the launch of the initiative, Vice-President Njie-Saidy, said "the project will be very instrumental in our development as a country and in achieving the noble objectives of our Vision 2020."
According to her, the challenges posed by this globalised world include terrorism, which is rapidly spreading in the world. Thus, she said, it is "important that we undertake all efforts to maintain the peace, tranquillity and security that too many of us take for granted".
"The adoption of the NIN by the cabinet taskforce is therefore a very welcome and timely strategic measure that has a promising future for our dear country for the continuous success of the Second Republic", she said. Financially, Vice-President Njie-Saidy added, the NIN shall also serve as the basis for developing security and identity-based financial instruments and services, such as credit references and income tax clearance certificates.
Also, speaking at the occasion, Mr. Ousman Sonko, the Minister of Interior stated that the GAMBIS project will be the first known identification project in the world to issue multiple biometrics identity documents, such as identity cards, passports, driving licence, visas, under one platform by combining all these documents in the same database.
Minister Sonko pointed out that one of the significant achievements of the GAMBIS database is that the country will no longer need to carry out the census anymore as information provided by the system will be real-time information. The project, he said, will likely face many challenges during its development.
He, however, said that to overcome these challenges and to ensure that the project remains successful, certain steps needs to be undertaken.
"Rules and regulation governing the acquisition of national documents will need to be strictly adhered to obtain national documents and co-ordination between the different ministries will be absolutely necessary."
"A project of this size and complexity will encounter many obstacles and it is the intention of this government under the leadership of President Jammeh to exert all efforts towards supporting any ambitious, sustainable and credible project for the attainment of the national development objectives", Sonko concluded.
Read Other Articles In Article (Archive)