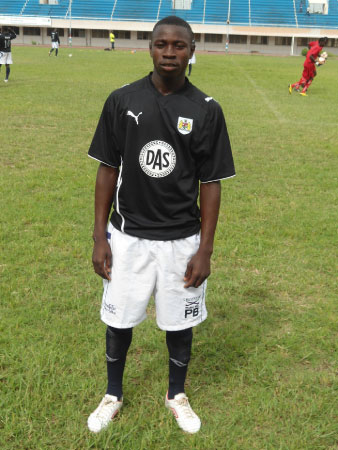 Zuwa FC are all but out of both the league and the knockout campaigns empty-handed.
Their bid for any silverware came to a sad end on Monday after a bitterly fought penalty shootout defeat in the hands of Kachikally in the second round of the ongoing league cup championship in Bakau
The team, led by player-coach Yankuba Jammeh assisted by Sutay Marong, has had undeniably their best season after they advanced to the finals of last year's knockout competition following their historic display that earned them their first qualification to the Nawetan proper last year.
They resumed their quest for even more successes in their term which started with a Super Cup success at the expense of Ron Mango but got stuck by some disappointing campaign and instead exited from both competitions the first of which was their shocking elimination against Bremen Border with whom they drew goalless in the preliminary round of the league one month ago.
Other big casualties that have been eliminated from the Nawetan include Julangel, whose catastrophic campaign on Sunday continued with yet another disappointing knockout cup defeat to mighty Vidar, which has also confirmed their 10-year struggle without a trophy.
The team, dominated by highly experienced players, was defeated by Vidar, who have recovered from their league cup exit to put one foot into the knockout thanks to their penalty shootout success at the expense of Julangel, who appear to be moving ever closer to their 10th year in search of a silverware.
Julangel's latest setback came hot on the heels of yet another embarrassing defeat to neighbours Luniburg, who eliminated them from the league quarterfinal last weekend, thanks to a 2-nil success, on their way to the semifinal stage of the competition.
Late F. Drammeh few days ago secured a famous victory over Linguere, whose pursuit of their first Nawetan trophy in four years once again ended miserably.
They appeared to be heading out of both competitions although they have a slim chance of survival, with a best losers hope in the league remaining a possibility.
Milan have prevailed 2-nil winners over Zebra to book a second round ticket in the knockout, while Senior Lions have also progressed to the next stage thanks to their heroic 2-nil mauling of helpless Junior Arms in day five of the knockout championship.
Ron Mango, last year's double champions, are also enduring what many believe is their worst campaign after failing in an attempt to repeat their historic league campaign.
They were eliminated in the league 1-nil by one of the title favourites Milan but returned to their winning form with a penalty shootout win over Tos Achief, who have also conceded the highest number of goals in the entire campaign to date.
More news on Bakau Nawetan and other Nawetan centres will be available to readers in our subsequent publications.
Read Other Articles In Article (Archive)