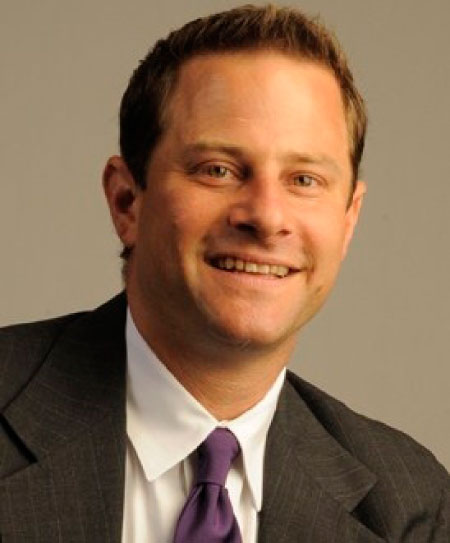 Kevin M. Goldberg, a visiting US legal expert on media and law issues, has spoken of the connection between freedom of expression and development.
"You cannot make your situation or anybody's better unless you have the freedom to speak," Mr. Goldberg declared, announcing that the World Bank at one time had stated that enabling free speech was vital, for development to take place in any society.
Mr. Goldberg arrived in the country last Saturday, on a week-long mission, under the auspices of an ongoing program for capacity building of Gambian journalists, which is being implemented in The Gambia by the US-based International Centre for Journalists, ICFJ, in partnership with the Gambia Press Union and FLARE.
Kevin Goldberg on Monday evening gave a talk on "the General Principles Underlying the First Amendment" to the US Constitution at the American Corner, which designated the month of May as Freedom of Expression Month.
The program was presented by the US Embassy in Banjul which runs the American Corner, for an audience comprising journalists, students, and representatives of civil society organizations in the Gambia. 
ICFJ Country Director Alieu Famara Sagnia, moderated the event at the American Corner, which was also attended by top FLARE and GPU officials.
Mr. Goldberg's hour and a half lecture was on how and why the First Amendment guaranteed freedom of expression.
Dilating on its importance, he went on to talk about the connection between the first amendment to the US constitution and the right to basic liberties; the right to self-governance; and, the concept of the marketplace of ideas.
Goldberg defined "freedom" as the ability "to do what you want to do, when you want to do it", adding that this gives one a comfortable feeling, pointing out that in the US "you have a society that allows you to do that."
He explained that in the US the burden is on the government to justify restrictions to freedom of speech, and that content-based restriction on speech is not allowed.
Among others, Mr. Goldberg told his audience that "no one has ever proven that an ignorant society is a safe society", referring to restrictions on access to information in the US after 9/11.
He was also heard telling his audience that "you cannot make your situation or anybody else's better unless you have the freedom to speak", since according to Mr. Goldberg, the World Bank had at one time stated that enabling free speech is vital for development to take place in any society.
He pointed out that the market place of ideas theory is based on the belief that "we'll let everybody have their say, and the truth will rise to the top."
He also noted enabling freedom of expression acts as a safety valve, as people will act out in other ways, such as resorting to violence, if you restrict their freedom of speech.
FLARE the Foundation for Legal Aid, Research and Empowerment was instrumental in organizing Monday's public lecture at the American Corner.
Kevin Goldberg's activities in The Gambia include conducting a two-day Media and the Law workshop for editors and senior reporters commencing today at the Seaview Hotel Kololi.
He will also serve as the main Guest Speaker for this year's World Press Freedom Day Symposium to be held on 3rd May at TANGO Conference Hall, which this year is being jointly organized by the ICFJ, GPU and FLARE.
Kevin M. Goldberg is a special counsel with a leading US law firm based in Arlington, Virginia.
His expertise is in First Amendment issues, especially those relating to newspaper and Internet publishing, and he regularly advocates issues involving freedom of speech on behalf of press organizations.
Goldberg also consults regularly with these organizations concerning the continued freedom of speech on the Internet, focusing on issues such as regulation and voluntary implementation of blocking software.
He also handles related issues such as copyright, trademark and internet radio streaming. Goldberg assists newspapers and television and radio stations in prepublication review of stories for possible legal problems.
He has written several articles on issues of importance to the media, is a regular speaker at local and national conferences and has appeared on major media such as MSNBC, NPR and Fox Television as an expert on the First Amendment and access to information.
 In addition, he is an Adjunct Professor at George Mason University, where he teaches Journalism Law.
Read Other Articles In Article (Archive)