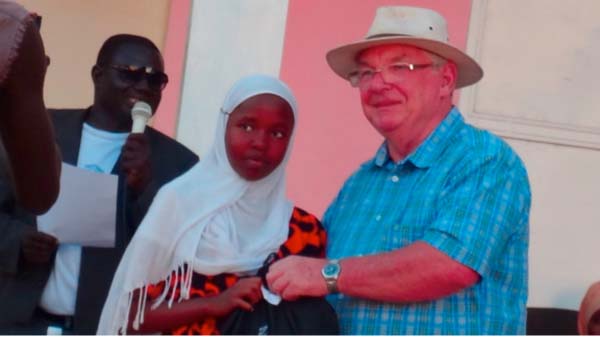 The committee and staff of Friends of the Gambia Association (FOTGA), in partnership with various parents and communities among other donors in the UK, converged at its Kotu Layout office over the weekend to observe their annual Parents-Teacher Association meeting and Prize Giving ceremony.
At the end of the event, various students were awarded prizes for performing extremely well during their examinations, and six students gave testimonies on how the association had transformed their lives by preparing them to become better people in the future.
FOTGA is a charity organization sponsoring the education of children from nursery to university level.
"It is also undertaking projects like building schools, health centres and giving rice to poor families in The Gambia," members of the organization said, adding that FOTGA had completed the first stage of building the health post at Bakindik in North Bank region.
Speaking to reporters shortly after the event, Mr Ousman Ndow, general manager at Joint Officers Mess in Kotu and also a committee member of FOTGA, said he had been overseeing most of the sponsorship programmes carried out by FOTGA, since he was also handling financial matters, as regards sponsorship, for the organization.
"I really love to be with them and together we have been doing great things in this country," he said."We have been embarking on multimillion-dalasi projects ranging from agriculture to education and health. The recent one project is the Bakindik health post, which is a project worth of five million dalasis."
Speaking about the challenges of FOTGA, Mr Ndow said that since its inception FOTGA had been trying to secure an appropriate land for it to carry out its programmes and activities properly.
He said they had been channeling their requests for a land through the ministry to build an office for the students, as they are not a small organization.
"We are sponsoring up to 250 students in this country," he said, adding that in the past 20 years they had been able to sponsor many students up to university level.
"I see no reason why this organization cannot have a land to build an office for Gambian children," he added.
He also seized the opportunity to appeal to the Ministry of education and other personalities to help them to secure a land.
The donors and the parents expressed delight that they were able to give helping hand to Gambian children.
Read Other Articles In Article (Archive)