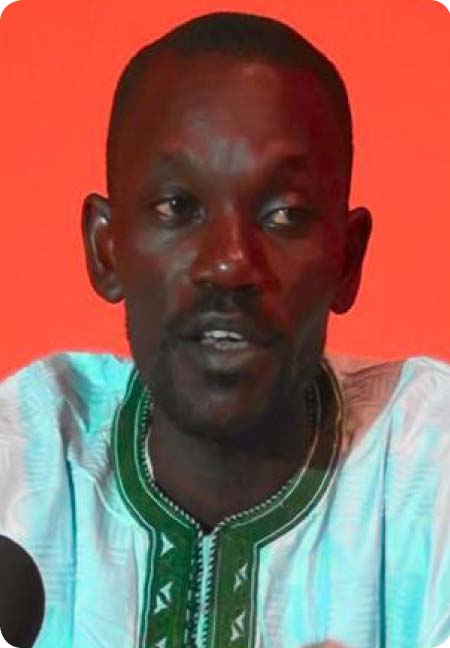 Former coordinator of the Gambia Emergence Agriculture Production Project,(GEAPP), Sheikh Tijan Sosseh, yesterday applied for bail at the Special Criminal Court in Banjul before Justice Emmanuel Nkea.
Sosseh, who until his indictment was the project coordinator of the West African Agricultural Productivity Programme (WAAPP), is yet to make his plea on a three-count charge, including economic crime and neglect of official duties.
The bill of indictment filed against him stated in count one that Sheikh Tijan Sosseh, while employed as the project coordinator of GEAPP, failed and or omitted to fully apply the €5.3 million agricultural grants from the European Union through the World Bank, and thereby caused the return to the World Bank of the sum of $67,489.20, which omission was detrimental to the Gambian economy and the welfare of the people of The Gambia.
On count two, prosecutors accused Sheikh Tijan Sosseh of neglecting to effectively supervise the construction and rehabilitation of the Seed Multiplication Center at Chamen village in the North Bank Region, while employed in the public service of The Gambia as the project coordinator of the GEAPP.
On count three, Sheikh Tijan Sosseh was accused of recklessly paying the sum of D15, 895, 152.25 to general procurement services in spite of the shoddy construction and rehabilitation works at the Chamen Seed Multiplication Centre in the North Bank Region, and thereby caused economic loses to public bodies in The Gambia, that is, the Ministry of Agriculture and GEAPP.
When his case was called in court yesterday, the Director of Special Litigation at the Attorney General's Chambers, Daniel O Kulo, informed the court that he had an application seeking to withdraw the earlier charge sheet before the court, as they had filed another charge sheet.
In response, senior counsel Gaye told the court that they were there for the earlier charge sheet filed by the state, and that they were applying for bail.
He stated that what was correct was that new information had been filed, but the prosecutor did not have the knowledge whether the Chief Justice had assigned the case file.
Counsel Gaye added that not all the charges against the accused are economic crimes.
The judge then said that what was proper was to amend the charge sheet.
In applying for bail, Lawyer L.S. Camara, told the court that there was a motion dated 23rd July 2013, seeking to admit the accused person to bail.
He said the motion contained 23 paragraph affidavits in support of the motion, and they are relying on all the paragraphs.
Counsel added that the applicant faces a three-count charge, and that the charges are all bailable.
Counsel Camara added that the applicant faces two counts of economic crimes.
He then urged the court to grant bail to the accused person.
In response, Daniel O. Kulo submitted that the application before the court lacked merit, and should not be granted.
Ruling was then set for the 29 July 2013.
Read Other Articles In Article (Archive)