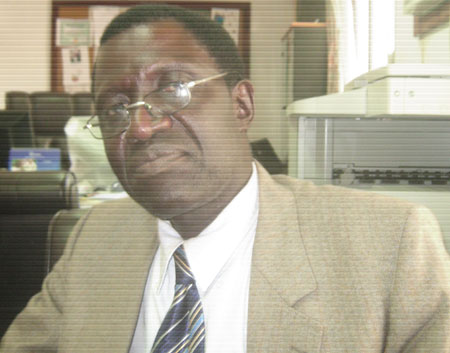 The department of forestry and its Kafuta Academy students on Monday embarked on a massive tree planting exercise on the President's farm at Kanilai village.
The process of a continued exercise was coordinated by the director of forestry, Abdoulie Sanneh.
Speaking at the exercise, the Regional Forestry Officer for West Coast Region, Ousainou Cham, commended the students for their active participation in the exercise.
"This is a clear indication that the youth of today are committed to the restoration of the forest cover," he said.
He also told the students to engage themselves in acquiring productive skills and not to forget President Jammeh's message that each and every Gambian should at least plant a tree.
He also said the exercise was very timely and had come at the right time, adding that the department of forestry would not relent in its effort until all government structures are turned into "complete green".
For his part, the director of forestry, Abdoulie Sanneh, stated that it was a pleasure for the department of forestry "to associate with any institutions that are ready for the development of our mother land". 
The tree planting exercise was a directive from the President and as far as he is the director of forestry, the assignment would be implemented, Director Sanneh said, adding that the aim was to ensure all army barracks in the country are turned into green.
In Kanilai, different trees had been planted at the president's farm, ranging from mangos, to oranges and lime, he noted.
He also used the opportunity to thank his staff for their active participation in the exercise and encouraged them to continue the momentum, as "this is a national development".
Mr Sanneh also called on Gambians to join in the exercise, using the opportunity to thank the Gambian leader for the initiative.
In a separate development, Farafenni army camp and Mansakonko substation also engaged in a massive tree planting exercise at their campus premises on Tuesday and Wednesday respectively
Speaking at the exercise, the regional forestry officer in the Lower River Region, Matarr Badjan, commended the Gambia Armed Forces through their camp commander in Farafenni for their active participation.
"Their participation showed a high sense of commitment and dedication to national development," Mr Bojang said, while encouraging them to ensure there is sustainability of the trees in their various camps.
Read Other Articles In Article (Archive)