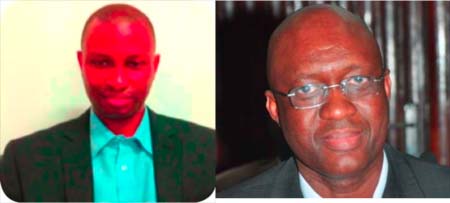 The Permanent Secretary at the Ministry of Finance and Economic Affairs, Abdoulie Jallow, has highlighted some of the benefits the Gambia Revenue Authority (GRA) registered through the West African Customs Modernization (WACAM) project.
PS Jallow delivered the opening statement on the WCO-WACAM project phase 1 final regional meeting held from 26 to 28 November 2014 at the Kairaba Beach Hotel, hosted by the GRA.
The regional meeting focused on WACAM Project achievements, lessons learned and the way forward for the next four years under the phase 2 of the WACAM project
He underscored some of the gains after the WACAM project manager was dispatched to assess and discuss with the GRA management and streamline the main HRM areas of support.
Within 15 months, he added, the GRA had developed its first-ever HR strategy 2014-2019, which was approved by the GRA board in April 2014.
The HR strategy, which was aligned with the GRA vision and mission objectives, was anchored on building blocks and further supported by a strategy implementation plan, he said.
The HR strategy enabled the restructuring, refocusing and repositioning of HR in GRA and thus projecting the HR unit as a strategic partner that adds value and contributes to the business chains, PS Jallow further stated.
According to PS Jallow, over the period, the GRA recruitment processes and procedures were developed, the mandates of management services department had been reviewed, job description formulation procedures were developed, and job analysis conducted.
It helped in the revision of current job descriptions and creation of new ones, and the GRA has developed and endorsed its first-ever competency framework and job catalogue, and drafting the staffing plan 2015 to 2017 is being formulated and would be submitted soon for endorsement.
Mr Jallow noted that it was evident from the achievements mentioned above that the support given to the GRA was quite substantial.
Given the huge resources pumped by the Swedish government and the professionalism demonstrated by the WCO capacity building directorate in the administration and coordination of the project, it was only prudent that beneficiary administrations in particular and the region as a whole make the best use of the support provided so far, and what lies ahead, he said.
Read Other Articles In Article (Archive)