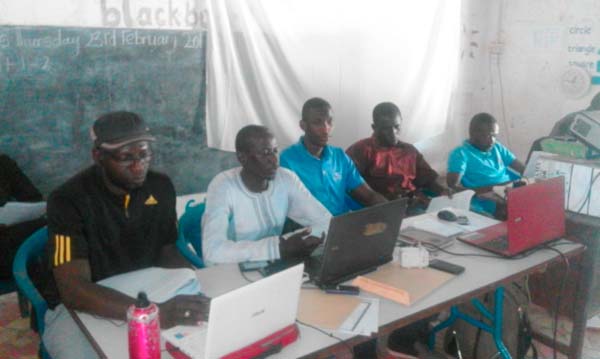 Farato sport committee recently held its Annual General Meeting (AGM) at Yalding Basic Cycle School.

The association's first year in office annual activity report, covering the period 15 September 2015 to 31 December 2016, was presented to delegates.
The AGM also highlighted the committee's major activities including achievements and constraints experienced during the year under review.
Speaking on the occasion, Koma Camara said the committee had surely been depending on teams' registration fees and gate ticket shares to organize and fund successful tournaments in the village.
The funds, he added, are managed by the treasurer in ensuring that all logistics for tournaments are put in place as promised in providing GFF referees to officiate all their games.
He recalled they took office with D500 in the committee's account but due to team representatives trust and confidence in them, they took it upon themselves to make sure they work towards the improvement of sport in Farato.
According to him, efforts were made to secure funding for their tournaments but the turn-ups were just 10% with their major funding received from few individuals who were very supportive to the committee.
"In order to revive local football in the village, the committee has successfully organised four (4) different tournaments with the support of players, officials and fans during the year under review," he went on.
On disciplinary actions he explained that they had a series of appeal letters from different teams which were judiciously treated by the Disciplinary Committee as expected in the interest of justice and fair play.
He also said that in order to revive the village's team, which was dormant, the committee scouted players during their first senior tournament to compete in competitions such as district tournaments, third division qualifiers among others.
During the year under review, the committee extended its scope to environmental sanitation by organizing village cleansing exercises with the support of team representatives, he further said.
The committee has also undertaken some major development projects that gave the football field a new look among which are: the provision of three bench covers from Brikama Sports Committee; Maintenance of the four gates as well as the establishment of a toilet done by the Karmic Angel International.
He on behalf of the committee expressed profound thanks and appreciations to everyone that has contributed towards sports development in the village.
Despite their achievements they encountered difficulties such as lack of sponsorship for their tournaments and planned development projects.
Read Other Articles In Article (Archive)