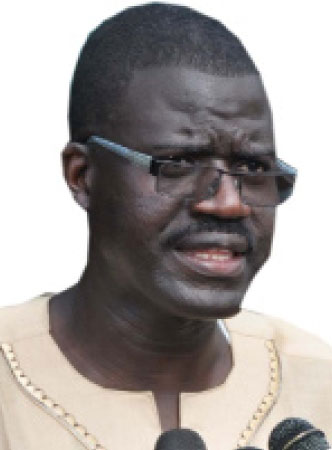 Former convicts under the leadership of former Secretary General and Minister of Presidential Affairs Dr Njogu Bah, yesterday held a march in Banjul to thank President Yahya Jammeh for pardoning them.
The ex-convicts with their families marched from Arch 22 to July 22nd Square and posed to show appreciation and gratitude to the President for granting them a general amnesty.
The marchers included Lang Tombong Tamba, former Chief of Defence Staff, Ebrahima Bunn Sanneh, former director of the drug squad, and Lamin Jobarteh, former Attorney General and Minister of Justice.
In their various remarks, they thanked President Jammeh for pardoning and releasing them, as well as declared their loyalty to him.
"The President's decision to pardon elaborates his vast sense of judgment and fairness," they said whilst praying for long life and good health for the President to enable him steer the affairs of the country to higher heights.
In his remarks, former Attorney General and Minister of Justice, Lamin Jobarteh, said President Jammeh is a great man of compassion, piety and love for humanity. He added that what they have gone through by being convicted and jailed was not the making of President Jammeh, but their destiny ordained by God.
Mrs Neneh MacDouall-Gaye, Minister of Foreign Affairs, in her remarks, said: "I am delighted over the prisoners pardon," she said, adding that President Jammeh's pardoning of prisoners had been unprecedented in the world, as no such pardoning of more than 300 prisoners at a go, had ever been done by any president of the world.
She expressed profound gratitude to President Jammeh for his steadfastness in the promotion of peace, unity, and human rights, as well as for his work to continually register development in The Gambia.
Vice President Isatou Njie-Saidy, in her keynote address, also thanked President Jammeh for the unimaginable show of prerogative of mercy he has demonstrated in The Gambia and, by extension, the world over.
Read Other Articles In Article (Archive)