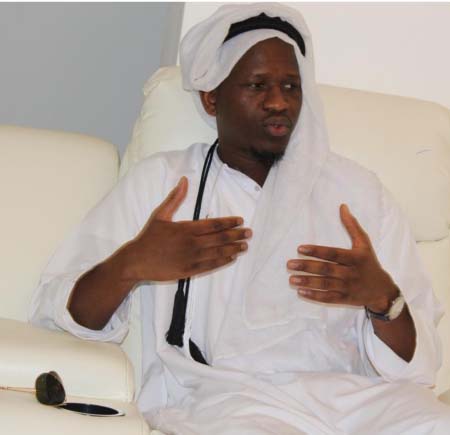 HRH Prince Ebrahim, one of Africa's foremost investors and entrepreneurs, will be speaking about the future business relations between Britain and Africa – the world's fastest growing continent - at Institute of Directors (IoD) on 20 January 2015 at 6:30pm.
With six of the world's fastest growing economies and a wealth of still-untapped opportunities for trade and investments, both British and African businesses stand to gain significantly from strengthening their links, both in the interest of boosting shared prosperity and good corporate governance.
The IoD (Institute of Directors) is uniquely poised to help develop these opportunities and turn them into a reality. We will be hosting a networking reception to hear HRH Prince Ebrahim of HRH Prince Ebrahim's Future Africa Foundation announce a new initiative for business to take this engagement forward.
HRH Prince Ebrahim
HRH Prince Ebrahim is from a royal dynasty dating back to the Kaabu and Mali Empire and is Chairman of Royal Africa Holdings, an Africa-focused diversified investment holding company with over US$8 billion in pipeline development projects, assets and portfolios across Africa.
He is one of Africa's foremost investors and entrepreneurs with interests that span real estate, commodities, financial services, media and entertainment.
As Chairman of RSF African Venture Capital, Royal African Company, Invest Gambia and several other companies as well as two charitable foundations, HRH Prince Ebrahim's Future Africa Foundation and Invest Gambia Foundation, Prince Ebrahim is arguably one of Africa's most energetic entrepreneurs making a significant impact across the continent.
Through Africaada Bank, he is set to revolutionise financial service provision on the continent and deepen financial inclusion.
Prince Ebrahim is also a member of Chatham House (Royal Institute of International Affairs, London).
Read Other Articles In Article (Archive)