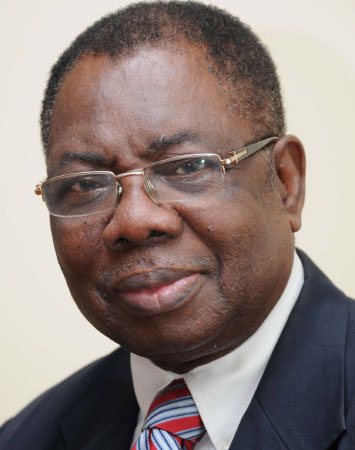 The ECOWAS parliament in Abuja, Nigeria, will in May 2012 hear a motion on the decision of the President of the ECOWAS Commission not to send observers to the 24th November 2011 presidential elections of The Gambia, and the commission's declaration that the polls would not be free, fair and transparent.
The motion, laid before the plenary of the parliament by Hon. Paul Mendy, who led a five-member parliamentary delegation to the extra ordinary session of the third legislature of the ECOWAS parliament, will be heard during the next ordinary session of the parliament.
The ECOWAS Commission, it could be recalled, issued a statement on 22nd November stating, among others, that it would not send an observer mission to the country's presidential elections because the preparations and political environment for the said election are adjudged by the Commission not to be conducive for the conduct of free, fair and transparent polls.
The Speaker of the ECOWAS parliament, having observed that the motion was similar to the one introduced in the Gambian National Assembly noted that it was necessary to hear from the Commission to have both sides of the story.
In laying the motion before deputies at the National Assembly chambers in Banjul, Hon. Paul Mendy told fellow parliamentarians that the Speaker of the ECOWAS parliament referred the matter to the Standing Committee on political affairs, peace and security and undertook to provide all relevant information and documentation.
When it convened, Hon. Mendy added, the Commissioner told the parliament that he could not get the relevant documentation pertaining to the matter because those who have access were out of the country with the President.
He stated that the Commissioner also informed the parliament that the ECOWAS President may prefer to face the Committee himself or duly delegate any other person to do so.
It should also be noted that the Gambia government condemned what it said was a unilateral decision by James Victor Gbeho, president of the ECOWAS Commission, not to dispatch an observer mission to The Gambia for the just-concluded presidential election.
A statement issued by the Ministry of Foreign Affairs, International Relations and Gambians Abroad in Banjul, said the Gambia Government is of the opinion that the said decision, though taken under discretionary powers vested in the person of the Commission president, was subjective and was not in any way and under any given circumstances, reflective of the prevailing political environment in The Gambia prior to the polls.
This was also the topic of debate in parliament this month after deputies argued over what steps members should take regarding the decision by the ECOWAS Commission not to send an election observer mission to the 24th November presidential election in The Gambia.
Read Other Articles In Article (Archive)