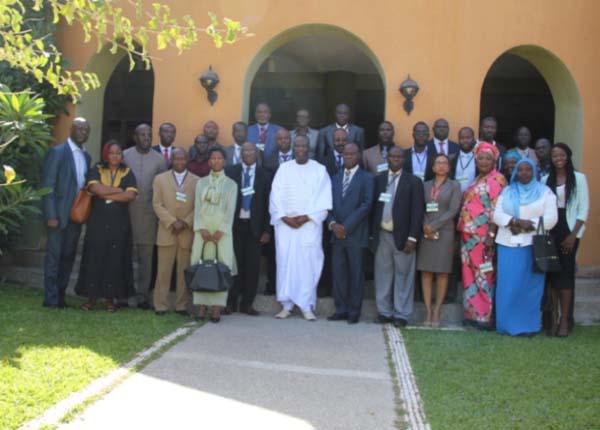 The Gambia is playing host to a meeting of experts and development partners on the discussion of ways and possibilities of developing the Dakar-Abidjan highway.
The inaugural ministerial and experts meeting which started yesterday, and runs to 14 April at a hotel in Kololi, is being attended by experts from Senegal, Guinea Bissau, Sierra Leone, Guinea Conakry and Ivory Coast.
Speaking on the occasion, ECOWAS Commissioner for Infrastructure, Ebrima Njie, said the realisation of 'ECOWAS of People' depends on the speed and reliability of the movement of persons and goods between member states.
He said transport could be used as catalyst for political, economic and social integration, a major objective of ECOWAS.
In order to facilitate transportation on Dakar-Abidjan corridor, several interventions from ECOWAS, development partners and countries along the corridor have been undertaken over the years.
"These include road infrastructure improvement, border posts restructuring and transport facilitation to improve the free flow of persons, trade and transport," Commissioner for Infrastructure said.
Mr Njie said there still exist "problems of missing links" in the corridor that has constituted "a major hindrance to people and traffic flow".
"It is our hope that this clog in the wheel of progress will be addressed frontally during this meeting," he affirmed.
He told the experts:"You should consider yourself very proud and privileged to be part of this momentous journey of building the Dakar-Abidjan highway, the type that leaders envisaged in the sub-region and the African continent as a whole.
"I request all of us to also see ourselves as contributing to improving the lives of over 300 million inhabitants of the ECOWAS region and, in particular, the ordinary travellers and traders who are harassed daily on this corridor.
"This is a wonderful opportunity to serve our population, and should be taken with all the seriousness and passion it deserved."
Bala Garba Jahumpa, Gambia's minister of Transport, Works and Infrastructure, said the African Union and development partners have been working tirelessly on the Trans-African Highway (TAH) project.
The project seeks to provide a network of good quality roads to provide direct links between capital cities of the African continent.
He said the project will contribute to the political, economic and social integration and cohesion of Africa.It will ensure that road transport facilities between important areas of production and consumption are adequately catered for, the minister added.
Hon Jahumpa said the construction of the Dakar-Abidjan corridor is expected to facilitate the free movement of people and trade along the corridor, and strengthen the already existing fruitful bilateral cooperation between countries in the region.
"The potential of the corridor in contributing to the regional integration agenda of ECOWAS cannot be over-emphasised," he said.
Read Other Articles In Article (Archive)