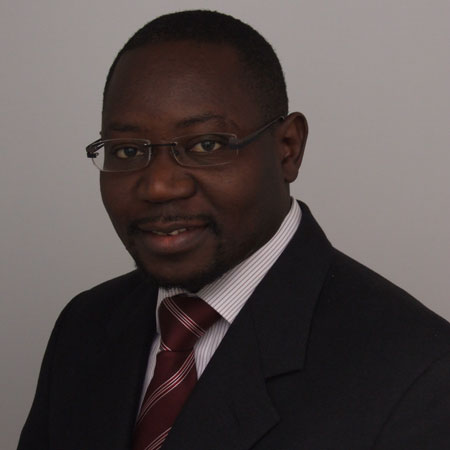 The Minister of the Interior, Mai Ahmed Fatty, has said the new government is very determined in defending the democracy ushered in by the new dispensation, and that "it is here to stay for good".

He made these remarks during a press conference at his office on Friday.
He said there would be no authority or person or group of persons that would be allowed to engage in actions "that threaten the democracy The Gambia is building".
"I want to make it very clear: those individuals down there who feel that they can regroup with the sole objectives of destabilising our new found democracy must be put on notice, that we are watching them and monitoring the situation, and we will not allow anybody to toy with the safety of this country."
Minister Fatty further said that for the past 22 years, the security establishment was created and designed "in order to keep the efficiency of dictatorship".
As a result, he added, there were "great distortions" in the security apparatus, and it is now necessarily needed to orientate and, in many cases, retrain the security apparatus in the country.
He stated that security is key, especially internal security, hence what is important is that every Gambian must stand and appreciate the need to maintain stability in the country.
He said that without a stable environment, the country would not develop, "and if you want to know how important stability is, just eliminate the element of stability and progress, you will find nothing, but stagnancy."
He said the ongoing wars in Iraq, Syria, Sudan, Somalia and other parts of the world, where millions of people were displaced and others fled out of their countries with thousands killed, are examples of failed states, which has shown how paramount stability is to any nation.
"The Gambia didn't only vote for a new president; the Gambian people also voted to change the entire government structure "to replace a mouldy system to a one that is progressive".
"They also voted for stability and security, and the President even stated numerous times that the stability and security of this country is very paramount; and the only way to guarantee this democracy is when the people of the country remain vigilant in ensuring that they have a stable and a peaceful and harmonious Gambia.
"This could only be done if Gambians focus on maintaining internal security," he added.
Read Other Articles In Article (Archive)