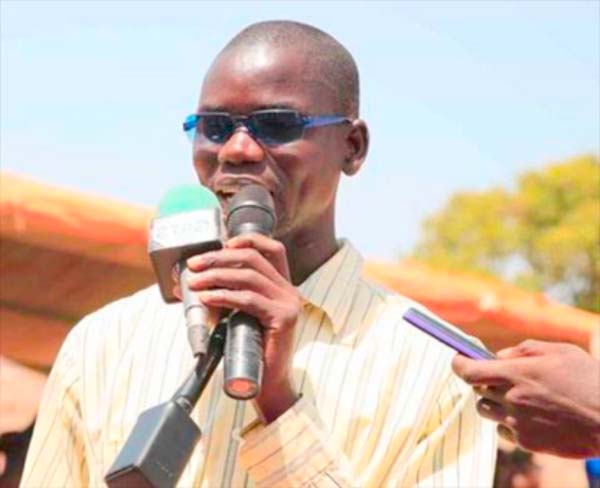 Yusupha Bojang, acting senior Programme Officer at the National Council for Civic Education (NCCE), has said that democracy does not mean castigating, abusing and insulting people or using words that could bring confusing among people.

Mr Bojang made these remarks on Saturday at Gunjur during a sensitisation meeting on democracy and responsible citizenship organised by his office.
The sensitisation, which aims at raising awareness on democracy in the new Gambia and responsible citizenship, targeted 20 communities within the West Coast Region.
According to Bojang, they understand that there is a lot of misconception about democracy. There is also the use of abusive language about democracy with people acting in manners that are not in conformity with democracy and the rule of law, hence the need for the sensitisation.
"We thought it prudent to reach out to communities, especially youth and women to raise their awareness on what democracy entails as well as their rights and responsibilities as stated in the constitution and other national documents," he explained.
The acting NCCE senior program officer pointed out that democracy does not mean there is no law in the country so people could do whatever they wanted.
He added that democracy guarantees freedoms, which include freedom of speech but people are abusing it.
Kebba K. Barrow, National Assembly Member for Kombo South and the Majority Leader, said The Gambia is opportune to have decided in December and would continue to decide.
He stated that Gambians deciding is an opportunity for them to reflect and to ensure they work with government in implementing the Blueprint to the letter and ensuring that democracy, good governance, accountability and the rule of law are upheld in the country.
"One Gambia, one nation, one people is an opportunity for all of us to uphold democracy which is important in our lives as well as uphold good governance to ensure people's lives and properties are protected," he went on.
He described the sensitization as very important for government development plans and thanked the NCCE.
Omar Giki Darboe, Gunjur Alkalo, thanked the NCCE for enlightening citizens, assuring that the knowledge gained would be shared with those who were not fortunate to attend.
Demba Jobe Touray, Gunjur Village Development Committee Chairman, remarked that as citizens they should ask themselves what they have done for their country rather than what the country has done for them.
He challenged all, particularly youth to be engaged in national development.
Read Other Articles In Article (Archive)