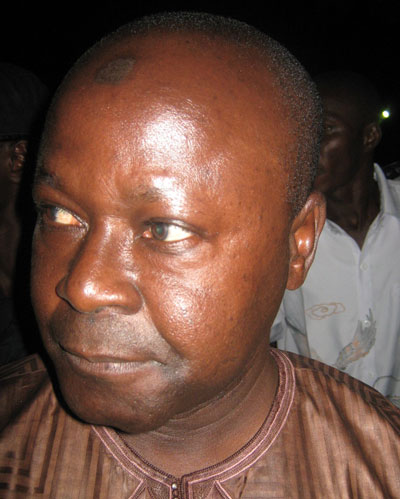 Former Executive Director of the National Drug Enforcement Agency (NDEA) Ibrahima Bun Sanneh and four others are expected to open their defence today at the the high court in Banjul, where they are facing a 30-count charge including conspiracy, official corruption, abuse of office, among others.
This development followed the closure of the prosecution's case last week, after hearing testimonies from 17 witnesses.
The former NDEA top brass, including Karamo Bojang, ex deputy NDEA Executive Director, Ousman Sanneh, ex NDEA Director of Operations, Seedy Bojang ex-NDEA accountant and Marie Sanneh, said to be a step-daughter of Bun Sanneh, are facing trial before Justice Emmanuel Amadi.
The prosecution witnesses included Jewru Keita, a police officer, Pateh Jallow, former deputy NDEA chief, Ebrima Jawara, NDEA officer, Ansumana Sanneh, NDEA officer, Ballo K. Jobe, a police officer, Ousman Jatta who served as first prosecution witness, Alieu Jarsey, also another narcotics officer, Momodou Sillah, a police officer at Police headquarters in Banjul, Alieu Samba, a civilian, Boto Kieta, also police officer, Manjang Janko, Amie Njie, narcotics officer, Dodou Jatta, a Red Cross volunteer, and Kelepha Jatta, an elder from Lamin village, among others.
Indicted since last year, Bun Sanneh and co were accused of conspiracy to commit felony, stealing by person in public service, aiding and abetting, unlawful possession of fire arm, unlawful possession of live ammunitions, concealment and destroying of evidence, official corruption, to abuse of office and committing economic crimes, obtaining money by false pretence, making document without authority, and forgery.
Read Other Articles In Article (Archive)