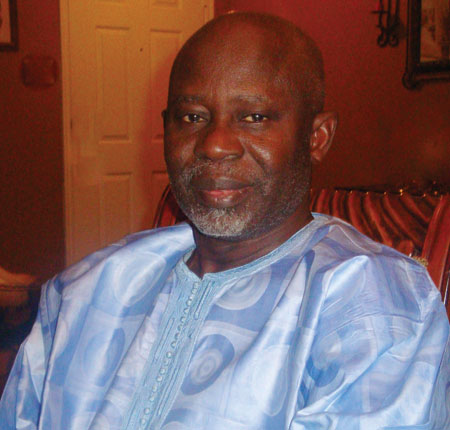 The leader of the opposition United Democratic Party, Lawyer Ousainou Darboe, has reacted angrily to calls by Henry Gomez, leader of the opposition Gambia Party for Democracy and Development (GPDD) that he (Darboe), Halifa Sallah of PDOIS and Hamat Bah of the NRP should "give chance" to what he call a new breed of opposition leaders ahead of the November polls.
Gomez, who made the call in an interview with this reporter, also stated that his party is ready to join an alliance with any other opposition party, but "only if there are new and emerging leaders."
Darboe also spoke in an interview with this reporter yesterday, and said he has high respect for Henry Gomez, while saluting Hamat Bah and Halifa Sallah for taking on the ruling APRC party over the years.
He stated that Halifa and Hamat were among those few people who had the courage, dedication and patriotism to challenge the APRC regime when it came into existence.
According to the UDP leader, the statement by Henry Gomez is his (Gomez's) views, and that he (Darboe) will not engage in any "unedifying debate".
"Those who believe that the leadership of the UDP needs new blood should come in and take up the leadership. I am prepared today to hand over the leadership of the UDP to anyone who is willing to lead, and also approved by the party membership," Darboe declared.
He added that he will not demean anyone for not having the courage over the years to come out and talk, noting that this is a quality of leadership.
"As far as the UDP is concerned, probably the other parties have an agenda, but the UDP agenda is the APRC, which is the problem. We want to provide solutions to that problem, and we think we will provide a solution to that problem," he said, while emphasizing his earlier point that he is ready to relinquish the leadership of the UDP to anyone, no matter his or her age.
While expressing optimism that there will be a political alliance ahead of the November presidential polls, the UDP leader said "the fact that you have different political parties with different political leaders does not mean that there will be no opposition alliances.
"After all, political parties have to be organized in order to add value to an alliance. If you are not organized, really you will not be identified by people for any alliance," he stated, while also underscoring the need for political parties to organize themselves, and have their grassroots structures in place ahead of the polls.
"We are very optimistic that we will have an alliance of opposition parties before 24th November 2011," he added.
Quizzed as to the current political situation in the country, Darboe described as "hostile," the political climate, noting that even to use a slogan, one has to be careful of what type of slogan to use.
"In The Gambia, you have to be cautious of what type of slogan you will use, even though it is accepted in any political environment," he further stated.  
On the NADD experience, the UDP leader said: "If you are really talking about the need for an alliance or a united front for 2011, don't talk about the past. Probably, the more we talk about it, it will make it difficult to realize the objectives for 2011."
Read Other Articles In Article (Archive)