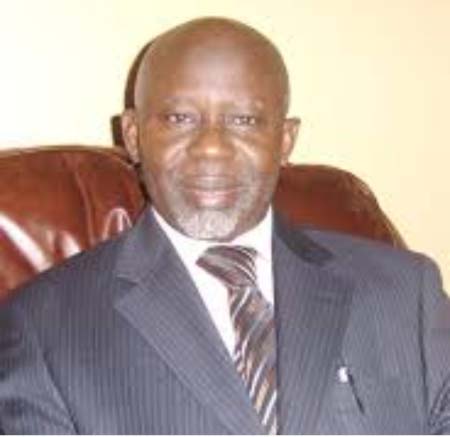 (Wednesday July 20, 2016 Issue)

The Banjul High Court presided over by Justice Eunice Dada Oshim is today expected to deliver judgment in the trial involving the leader of the United Democratic Party (UDP), Lawyer Ousainou Darboe and 19 others.

The other accused persons are Kemeseng Jammeh, Femi Peters, Lamin Dibba, Lamin Jatta, Yaya Bah, Babucarr Camara, Fakebba Colley, Ismaila Ceesay, Momodou Fatty, Dodou Ceesay, Samba Kinteh, Mamudou Manneh, Nfamara Kuyateh, Fanta Darboe, Lamin Njie, Jukuna Suso, Momodou L.K. Sanneh, Yaya Jammeh and Masanneh Lalo Jawla.
They were indicted on a seven-count of unlawful assembly, riot, and incitement of violence, riotously interfering with vehicles, holding a procession without a permit, and disobeying an order to disperse from an unlawful procession and conspiracy.
When the case was called, the trial judge then told the DPP that the matter was slated for adoption of briefs.
DPP S.H. Barkun then said: "Our address is dated 12 July 2016 and filed on the same date. We wish to adopt same as our final address in this matter, and as well urged the court to convict the accused persons as charged."
The trial judge then asked the translator to ask Darboe if they had filed any written address, and Darboe said no.
The trial judge then said in the absence of any written address from the defence, the state address was hereby adopted as part of the case.
The case was then adjourned for judgment today 20 July 2016.
Before the judge rose, Darboe said it was true that the defence did not file any written address, but he noticed that the address filed by the state was out of time, and the DPP while adopting did not request an extension of time, which rendered the address "invalid".
The trial judge did not respond, and just said: "I will rise."
It would be recalled that Darboe and Co did remain mute throughout the trial, after their lawyers walked away from the courtroom due to the judge's refusal of a stay of proceedings pending a suit filed at the Supreme Court.
Darboe continually said they would not participate in a trial where their rights had been "infringed upon and violated".
The prosecution, however, continued with the case calling several witnesses and tendering exhibits in support of their case.
Read Other Articles In Article (Archive)