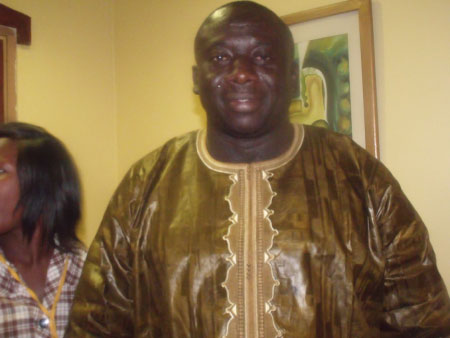 Cherno Marena, a legal practitioner and member of the Normalization Committee of the Gambia Football Federation, GFF, has assured football stakeholders and passionate followers of the Gambian game that the current screening of aspirants for the GFF presidency is being done with the strictest adherence to fairness and observance of the rules.
Speaking on Afri -Radio's popular sports show Monday night, Marena, himself a great football fan, said the panel of eminent persons set up by the NC to screen the aspirants comprises people with unquestionable integrity, and that they would use all available useful information at their disposal to vet each aspirant, as per the criteria and other relevant issues concerning the July 31 election process.
Asked who the panelists are, Marena said the NC has elected not to identify the panelists, and will not interfere in their work, with a view to avoiding any pressure or suspicion in their work.
"Once they completed the task and submit their task, their identities would be known,'' he said.
Asked for his views on the initial outcry by certain stakeholders over the Fifa recommended criteria, Marena said he was baffled that anybody should cry foul even at that stage, when nothing has been determined.
'No one is accusing anyone of any anything yet, pending the completion of work by the vetting panel,'' he said.
Further asked to comment on the electoral process, Marena reminded stakeholders that this election shall be a secret ballot, and that there are 53 votes if all the regions, clubs and affiliate associations turn up.
According to the constitution, if there are three candidates in the race, the one who received the least votes would be eliminated in the first ballot, and the one who received the most votes in the second, for example 50 percent plus 1, would be elected.
At the moment, four persons Seedy Kinteh, Adama Halla Samba, Mustapha Kebbeh and Modou Moussa are those whose names have been submitted to the vetting panel.
It is expected that the results of the screening would be known by today Wednesday, through a formal announcement by the NC. 
Read Other Articles In Article (Archive)