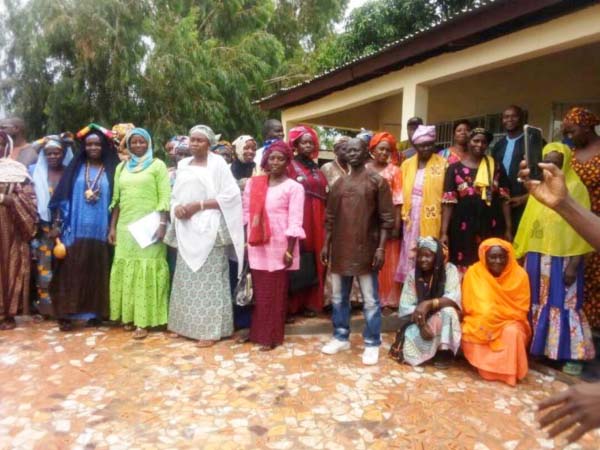 Abba Sankara, Registrar of Cooperatives, has said credit union plays a vital role in the economic development and stability of the communities they serve by helping people improve their lives and making the world a better place to live.

"The Gambia credit union movement is recognised as one of the most vibrant bodies in the cooperative sector," he divulged.
He was speaking during the opening of the Annual General Meeting of Ndembalanteh Credit Union at its head office in Kanifing.
The AGM, under the theme "Credit Union – The Authentic Difference" avails the members the opportunity to make their voices heard in the affairs of the credit union.
He said the government of The Gambia recognises the role that credit unions play in ensuring the development and cohesion of Gambia society as its activities are in line with the development policies of the government.
"All credit unions share a common goal to offer access to affordable financial services to all their members and provide even the most financially disadvantaged the tool and the opportunities to be financially self-sufficient," he declared.
The authentic difference serves as a catalyst for the cooperative model in alleviating poverty, he added.
He challenged Ndembalanteh to come up with innovative products and services to better serve their members.
Lamin Saho, vice chairperson of Board of Directors of Ndembalanteh Credit Union, said 2016 proved to be a special year with numerous events in the credit union as it marked the year when Ndembalanteh and Fangdema credit union members approved the resolution for merging of the two unions.
He said the year under review marked when many of the policy documents of the union were revised and finalised, thus giving the board the full mandate and power it requires for operating and enforcing the rules and regulations of the union without subjectivity.
He noted that the theme could not have come at a better time with the emergence of so many micro financial institutions but credit union is unique as it is member-owned.
"Ndembalanteh Credit Union's membership rose to 2,499 as compared to 1, 684 in December 2015. Saving has increase from D15, 030, 442. 00 to D18, 502, 313.00 in 2016.
Alieu Bittaye, Treasurer Ndembalanteh Credit Union, said 2016 witnessed the timely preparation of a comprehensive business plan and budget for operation of the association in 2017.
Baboucarr Jeng, general manager of National Association of Co-Operative Credit Union of The Gambia (NACCUG), said credit union is implemented on three pillars; saving, loan and repayment.
He explained that if these three pillars are not followed, credit union would fail, while urging members of the credit union to be committed and endeavour to save, contract loan and repay the loan on time for better management.
Read Other Articles In Article (Archive)