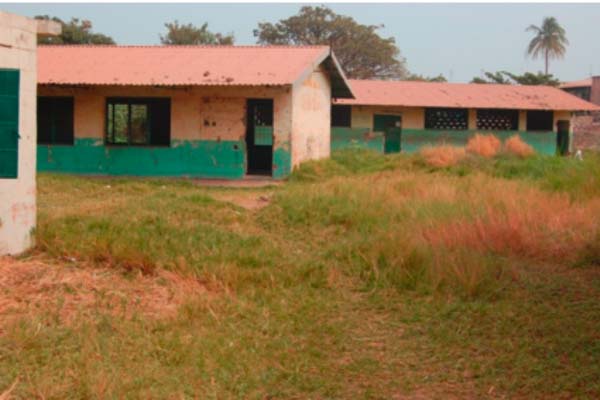 Crab Island Upper Basic School, which is regarded as one of the oldest junior schools in The Gambia located at Kampama Highway in Banjul, is in need of an urgent rescue for its continuity in the delivery of quality education, as well as its sustainability, revealed the school principal, Abdoulkarim Danner.
Crab Island was one of the most vibrant schools during the colonial era, according to sources.
The school with its old buildings has over the years suffered from poor ancient buildings, and out of 20 classrooms only 7 classrooms are usable to accommodate around 200 students.
The school was established in the 1950s, and is believed to have produced brilliant students with excellent results in the past decades.
Its products are now regarded to hold high profile positions and engaged in national development in their various perspectives, both locally and abroad.
Through investigation conducted last week on the current situation of the school, it was realized that the school used to enroll and accommodate about three thousand students with high competitiveness.
The poor infrastructural condition of the school, had resulted to the continued fall in enrollment of students, as the school currently enrolls from 100 to 200 students in poor classrooms, according to Danner.
In an interview, the school principal, Abdoulkarim Danner, said: "The condition of the school is least encouraging. The enrollment is dropping annually. The condition of the school has resulted in the fall of enrollment, among other factors."
He described the quality of education provided by the teachers to be good, adding that out of 22 teachers, it is only two that are unqualified.
"We are definitely in need of support," Mr. Danner said. 
Read Other Articles In Article (Archive)