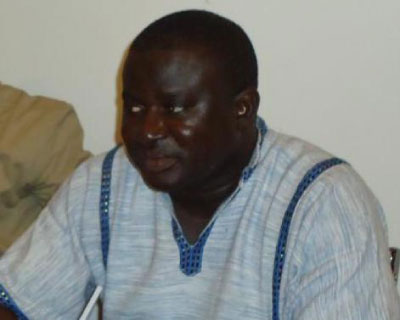 Child Protection Alliance (CPA), with the support of Save the Children International, recently conducted a two-day training on child rights vis-à-vis the Optional Protocol on communication to the UN Convention on the Rights of the Child (UNCRC).

The training, held at NaNA conference hall in Kanifing, was aimed at educating civil society organisations and government institutions on the purpose and operations of the protocol.
Sheikh Lewis, CPA board chairperson, said CPA has grown to be more than an NGO to be an institution of learning.
He said the institution does not only capacitise people but they also help people to grow.
Mr Lewis said CPA has produced intellectuals through its numerous trainings and has the best network in The Gambia.
Njundu Drammeh, CPA national coordinator, said the training was to discuss child rights vis-à-vis one of the three optional protocols on the Convention on the Rights of the Child.
The three optional protocol on the CRC are the optional instrument on state of children, child prostitution and child pornography; the protocol on the involvement of children in conflict, and the instrument on communication which was the main theme of the training.
Mr Drammeh noted that the UNCRC is one of and the only instrument, before the enactment of the optional protocol on communication, which does not have a communication procedure. Apparently, no clear cut procedure was set in making a formal complaint to the UN when the rights of children, as stated in the CRC, are violated.
Therefore, in December 2011, the optional protocol on communication was adopted, and opened for signature in February 2012. The protocol eventually it came into force in April 2014.
The CPA national coordinator said 10 states ratified the protocol but "unfortunately The Gambia did not ratify it".
Read Other Articles In Article (Archive)