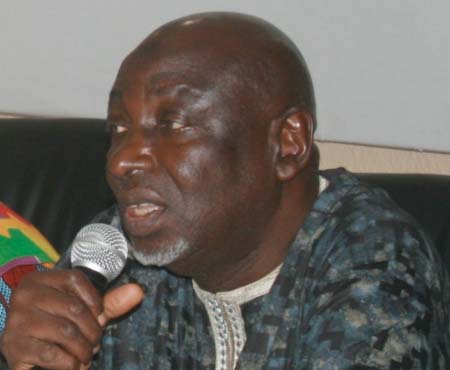 Tourism, one of the major contributors to the national economy of The Gambia has once again experienced a major setback as the sector has been hard punched by the unexpected outbreak of the novel coronavirus pandemic, making the industry to face an estimated total loss of about US$184 million.

The above figure does not include VAT, fuelling and not to mention the SMEs who are key players in the sector.
In recent times, the Sheikh Tejan Nyang analysis, backdated the experiences of the sector to the period of Thomas Cook's collapse, Operation 3 Years Jotna, and to the present devastating coronavirus pandemic "which has brought the entire tourism industry at a standstill," he stated.
He harped on the negative impact the pandemic is having on the Gambian tourism "hotels, tour operators, restaurants, airlines, suppliers and employees are just a few of the hardest hit that suffer the most immediate repercussions, as the outbreak is occurring during the winter, the busiest travel season," he said.
As per estimated arrival figure, he explained that "estimated arrival figure for this season was to be 289,000 and the drop in the number of arrivals due to outbreak is estimated at 101,930."
He continued that "estimated revenue loss due to ground handlers, landing fees, lighting, temporal air services due to Civil Aviation and other charges from projected arrival figures amounts to US$8.3 million. All these amounts are lost revenue that was due to GIA, GCAA, NCAC and GTBoard."
Still on the breakdown, he stated that the average out of pocket expenditure is estimated at US$924 per tourist, "given that the shortfall in the arrival figures is about 101,930 the estimated loss is US$94,183,320."
"The estimated total loss is about US$184 million, which does not include VAT, fuelling and not to mention the SMEs who are key players in the sector," he added.
On hotels, he explained that average of 24 hotels (industry average full occupancy 95%), variance 46% (industry present average occupancy 49%). This, he noted in monetary terms, the variance of 46% at an average room rate of USD90m given the fact that the anticipated arrivals is pegged at a conservative figure of 200,000.
Meanwhile, according to the National Development Plan – 2018/2021, "tourism is a major contributor to the national economy accounting for 12 – 16 percent of Gross Domestic Product (GDP), supporting over 35,000 direct and 40,000 indirect jobs."
Read Other Articles In Article (Archive)