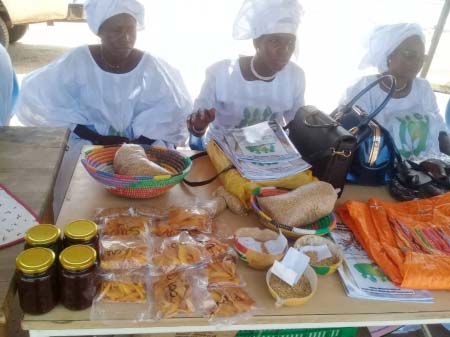 (Friday 18 October 2019 Issue)
Catalunya and The Gambia Foundation (CGF) in collaboration with We Are The Solution (WAS), Wednesday joined the global fight against hunger, especially in Africa.
The coordinator WAS, Mariama Jadama said food is a basic human right, saying her organisation's collaboration with Catalunya and The Gambia Foundation targets to take actions to get rid of world hunger.
"The solution to Africa's food sovereignty must come from Africans themselves and Africa to feed Africans," she said.
She quoted the United Nations (UN) report saying, hunger is derived from conflict and climate change which, she believe is on the rise. "More than 820 million people worldwide are still going hungry," she said.
Jadama said, reaching a zero hunger world by 2030 is an immense challenge and can be achieved when family farming is encouraged by people growing what they eat, saying food has become a global concern, which tends to become a means of controlling the sovereignty of people and state. She said.
Dilating on the theme: Acting for the future, Healthy eating for a # zero hunger world, with the rural women's movement 'We Are The Solution,' representative of the Mayor of Kanifing Municipal Council, Dembo Sanneh said food is very essential and that women are the backbone of every society.
Foday N.M Drammeh, National Assembly Member for Tumana constituency, who represented the Member for Tallinding challenged the government to make efforts in helping to promote the development of women and to make their voices heard.
Mr Drammeh said the development of a nation depends on women, saying the government should provide more funding to encourage women development. "The effort of women should be recognized because they are doing their best and could do better when helped, he said.
Catalunya and the Gambia Foundation (CGF) is a voluntary- based organisation that was established in 2002. This organisation was launched in the Gambia in August 2019. We Are the Solution (WAS) is a movement that was launched in 2011 by 12 rural women's organisations across Burkina Faso, Ghana, Guinea, Mali and Senegal with the aim of creating an expression of women's rights within a global campaign for food envisaged by the continent's peasant movements.
Read Other Articles In Article (Archive)