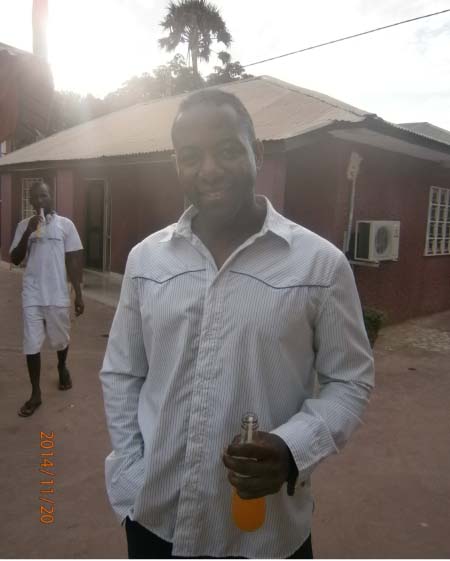 The CEO of Global Black Enterprise, a London-based organization, has spoken about their new initiatives his organization has designed for upcoming young entrepreneurs in the country in their quest to broaden their businesses to the wider world.
Angel Francis, who was speaking at a recent press briefing held at the Baobab Hotel and Resort explained that his organization specifically helps building black entrepreneurs and businesses.
He expressed optimism that young Gambian entrepreneurs could tap a lot from this new venture in their quest to broaden their business to the wider world.
The reason for the meeting was to shed light on the launch of a piece of technology, which would bring together all businesses in different countries notably, United States, Canada, UK and Africa, he said.
He said they have chosen The Gambia as a starting point for the African initiatives, because they believed that they could help the country develop, as well as help the new breed of entrepreneurs.
According to him, the meeting was about bringing people together that they feel are relevant to this time and could use the internet.
He added that they are going to run a course and teach them online on marketing to unite an economy, as well as bring work to the people.
He said this would allow people in Africa to sell all kinds of products, as well as allow people in UK, Canada and US to see and buy their products like a normal website.
Asked why he chose The Gambia for the launch of this African initiative, Francis affirmed that among the reasons is that The Gambia is English-speaking, and taking into account the similar time zones among other considerations.
The Gambian entrepreneurs could learn a lot about this project, as it would avail them the opportunity to interconnect with entrepreneurs in the UK and other regions.
He called on young people to make the best use of these initiatives especially those online in order to create good opportunities for young people.
Read Other Articles In Article (Archive)