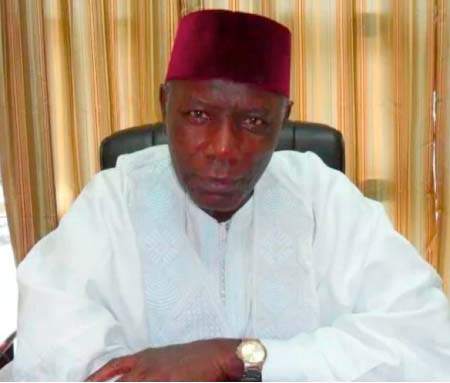 The 239 candidates vying for seats in the National Assembly election of 6 April 2017 have started campaigning in their respective constituencies. The official campaign period will run until 4 April 2017.

There are 53 constituencies to be contested.
According to the Independent Electoral Commission's list of candidates, the former ruling APRC party fielded 29 candidates, and is not contesting in 24 constituencies.
In the Banjul Administrative area, the APRC has no candidate in the Banjul North constituency. In Kanifing Administrative Area, the APRC did field a candidate in Jeshwang constituency. In the West Coast Region, APRC did not put up a candidate in Brikama North constituency.
In the Kerewan Administrative Region, the APRC did not put up any candidate in all the seven constituencies in the region.
In Mansakonko Administrative Region, the former ruling party also did not field candidates in the constituencies of Jarra West, Jarra East, Kiang East, Kiang West and Kiang Central.
In Janjanbureh Administrative Region, APRC has no candidates in Niamina West, Niamina Dankunku, Lower Saloum, and Niani.
Also in the Basse Administrative Region, APRC has no candidate in Tumana, Sandu, Wulli East, Wulli West and Kantora.
On the other hand, the United Democratic Party (UDP) has fielded 44 candidates countrywide; the National Reconciliation Party (NRP) fielded 24 candidates; the People's Democratic Organisation for Independence and Socialism (PDOIS) has candidates in 22 constituencies; the People's Progressive Party (PPP) 14 candidates; the Gambia Moral Congress party (GMC) fielded 5 candidates; the GPDP 4 candidates; the NCP 3 candidates, and the Gambia Democratic Congress (GDC) of Mamma Kandeh fielded candidates in 52 out of the total 53 constituencies; Foni Kansala constituency is the only place where GDC did not put up a candidate. There are 12 Independent candidates for the April 6 election.
Meanwhile, IEC officials are urging both candidates and supporters not to use abusive language during and after the campaign.
"They should inform their electorate on their political agenda," the IEC stated, while calling for peace and tranquility to prevail.
Meanwhile, The Point newspaper encourages all candidates to use the medium for interviews to sell their political agenda.
Read Other Articles In Article (Archive)