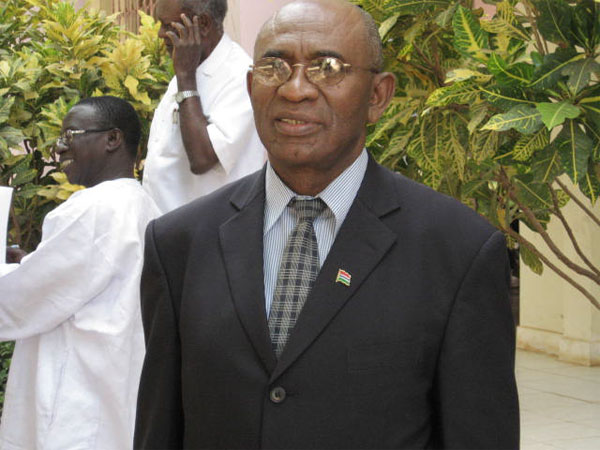 In its drive to transform the country's civil service by making it more responsive to the needs and aspirations of the citizenry, the Personnel Management Office (PMO) on Monday commenced a three week induction course for civil servants in the administrative cadre.
The training, hosted by the Management Development Institute (MDI), is being organised by the PMO in collaboration with the host institute. It brought together twenty five participants from different government departments.
In his keynote address at the opening ceremony, Mr.Omar G. Sallah, Permanent Secretary of the PMO and also Chairman of the MDI Board of Directors said that the course is designed for newly appointed cadets in the civil service. It is intended to introduce them to the civil service administrative framework and to the dynamics of government machinery. He added that this will equip them with the requisite knowledge and skills to enable them perform their duties effectively and efficiently.
According to him, to ensure a sound public administrative system and rapid economic development there is a need to have a robust civil service with the right caliber of competent people placed in strategic positions. "In this way we can guarantee effective service delivery as well as quality output and productivity," he stated.
He believes the prime objective of the exercise is to provide a core of efficient staff and a lean, effective and efficient system to deliver goods and services to the public in the most objective, cost efficient and beneficiary manner. "We have come to realise that our development aspirations cannot be realised if the right people (i.e. well trained and competent) are not in the right places (high ranking positions)".   
The PMO boss revealed that his office intended to fund the course every four months as an invaluable learning process for all patriotic citizens who want to serve the nation. Mr. Sallah further encouraged the participants to take the training seriously for their own personal interest and that of the country as a whole.
Mr. G.O Bright, the Vice Chairman of the Public Service Commission also spoke at the occasion. The ceremony was chaired by the Deputy Acting Director of the MDI, Mr. Yusupha Dibba and it was attended by the Acting Director General MDI Mr. Alieu Jarju. The course will last from May 26th to June 11th2008.
Read Other Articles In Article (Archive)