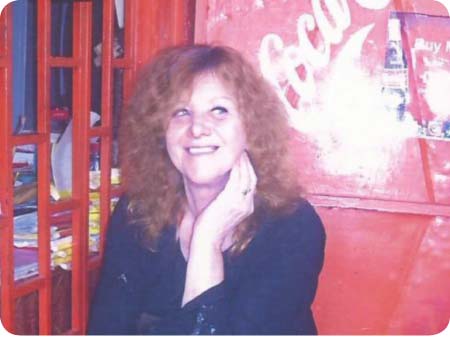 Audrey Roberts, alias Halimatou Sadiya Danso, a British national now residing in The Gambia, has applauded and congratulated President Jammeh on the seventh-year anniversary of his herbal treatment programme celebrated last Friday in Kanilai as well as his unflinching service to humanity.
The artist cum designer in painting and sculpture from Malta, the UK, lauded President Jammeh's treatment programme, as well as for maintaining peace, stability and tranquility in The Gambia.
According to her, herbal medicines are very good and effective without any side effects, she said, adding that they are also very cheap and affordable to the poor and needy.
"I prefer herbal than conventional medicine because it has no side effects and I believe that it works effectively," she added.
She said her grandmother is an herbalist in the UK and has been treating and healing sick people including family members through herbs for many years, being credited for her wonderful work and service to humanity.
"People should plant more of medicinal trees and flower herbs, such as 'never die or quinine leaf/neem trees', which are very good and effective medicines, especially when boiled and left for some time to condense for use. It can cure malaria; reduce high blood pressure and cloistral to name a few," she revealed.
She commended President Yahya Jammeh, his government and the Gambian people for their love, and hospitality accorded her and her compatriots frequently visiting The Gambia for the past years.
Madam Danso, a regular visitor to The Gambia for the past years, called on Gambians to be proud of the present trend of developments taking place under President Jammeh, irrespective of tribe, economic, professional or political party affiliations.
"Indeed, this can only be realized through peace and unity among ourselves. We should love one another, be tolerant and have in us the instinct of forgiveness as that is what will keep us moving as a united family and a country in particular," she stated.
She expressed appreciation and registered her admiration for the good leadership of President Jammeh, which she said, is worth emulating by others.
She also lauded the president's achievements and developmental programmes as very unique and in the right direction towards the attainment of Vision 2020 to move the country forward.
Read Other Articles In Article (Archive)