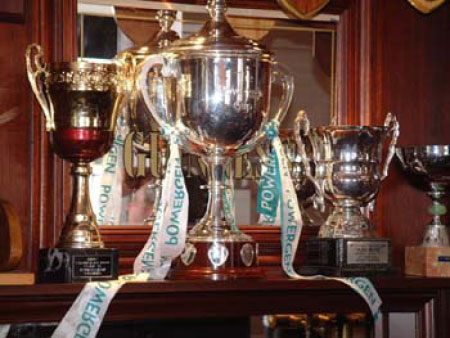 Fredrick FC have made a flying start to the 2012 Brikama nawettan campaign after hammering Manduar FC 4-0 in their opening group A game played at the Brikama Box Bar Mini Stadium at the weekend.
Sky Power FC also made a fascinating start to the new nawettan season after thumping Santo-Su United FC 3-0 in their opening group B game.
The reigning Super Cup champions Gacem FC lost to Saidy's FC 1-0, African Light beat Kabafita United 2-0, Jaliba United FC beat New Town FC 1-0, Nema United FC also beat Amasa FC on the same score-line.
Defending league and knockout champions Soccer FC made a slow start to defending their 2011 league and knocked the crown following their goalless draw against Jamisa Gamcel FC, while Decons FC were also held to a goalless draw by Puntalana FC.
Fredrick FC, Sky Power FC, African Light FC, Jaliba United, Nema United and Saidy's FC have all snatched 3 points each in single games; Soccer FC, Jamisa Gamcel FC, Puntalana FC and Decons FC each of these have collected single point in single outing.
Santo Su United FC, Maduar FC, Kabafita United FC, Amasa FC and New Town FC are all with zero point in single outing.
Read Other Articles In Article (Archive)