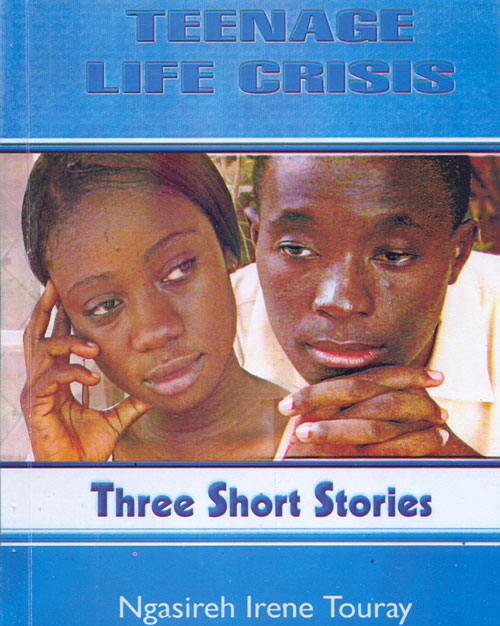 Last Friday 14th October 2008 will be remembered as a historic day in the life of Ngasireh Irene Touray, a 21-year-old lady when she launched her book, entitled "Teenage Life Crisis".
Focusing on the challenges and solution of life of young people, the book, which is already on sale, takes an in-depth look into some of the problems that young people of this country face and how to overcome those temptations.
The book among others also aims at educating young people, parents and teachers about some of the problems that young people face as they grow bigger and also educates them on the impacts that young people might face if they are neglected.
Speaking to this paper yesterday, Ngasireh Irene Touray, author of the book, said the book highlights some issues of concern to society ranging from HIV/Aids, teenage pregnancy, betrayal and a host of other issues concerning young people.
According to Ms Touray, she realized that young people of this nation needs to be educated because, as she puts it, they face a lot of challenges and temptations in life.
"Getting this book can help a lot of young people learn from some of the challenges. It can also be used as a tool to learn how to live a responsible life in society," she said, adding that the book is mainly geared towards enlightening young people.
She however lamented the challenges she faced before finally getting her book launched. "Obviously, in everything you do, you face a lot of challenges but it depends on the ability that one applies to overcome some of those challenges. I was really faced with challenges relating to finance because everybody knows that getting a book compiled, printed and launched is not an easy task," she added.
She however expressed appreciation to His Excellency President Jammeh for coming forward to sponsor the launching and publication of the whole book.
"It was really a big challenge but thanks to President Jammeh, I was able to get everything in place for the book. I think this goes to demonstrate his love and vision for young people of this country", she added.
Read Other Articles In Article (Archive)