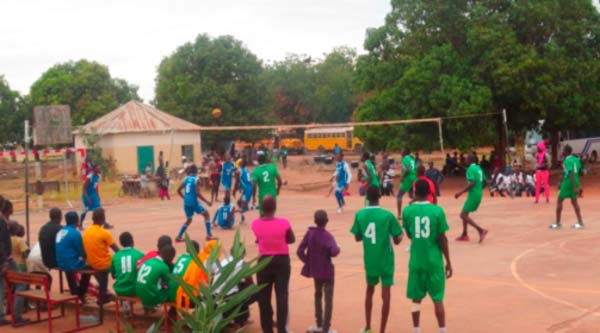 Boke, the representative of Guinea Conakry in the volleyball male team to the 26th edition of the Safra 2015, on Monday triumphed over the host country's team, Basse Volleyball Team, by thrashing them 3 sets to 1 in their volleyball match played at the Nasir Ahmadiyya Senior Secondary School Volleyball Lawn.
The host region suffered a 15-25, 17-25, 29-27 and a 14-25 loss to a much better Boke side.
Speaking to Madi Touray, Basse Volleyball head coach, he said they expected a victory but their opponents were more experienced than them.
He added that his side played a good game despite losing. Touray admitted that as the host region it was disappointing to lose the first game. He noted that it is important for a team to win its first match.
He said his team should have done just that to set example; notwithstanding, they will work hard to make it up in the next game.
"The starting of everything is always hard and it is from there that you learn from your mistakes," he said.
On their weak point, he admitted that his team did well when it comes to attacking the opponents but at the reception they "are weak", which he said they would work on before their next game.
Alpha Camara, an outstanding Boke player, congratulated his team for a job well done but also thanked the Local Organising Committee for the good organization of the event.
"The Gambia team needs to work on their reception and their passing, which are often not accurate," he advised.
Read Other Articles In Article (Archive)