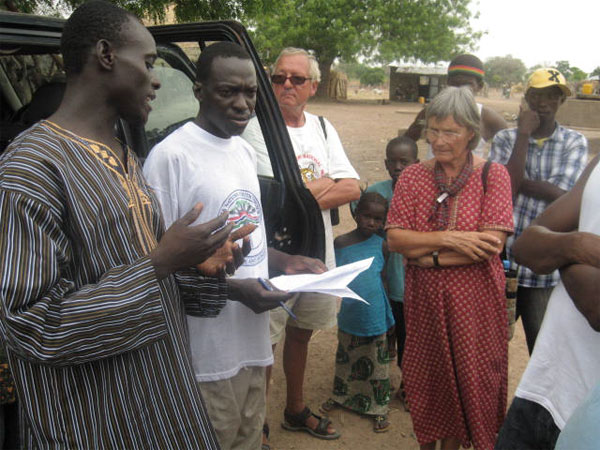 The Barrow Kunda Youth and Sports Development Association (BKYSDA) and Beakanyang Kafo, a renowned community base organisation in the Wuli West District of Upper River Region, recently signed a memorandum of Understanding (MOU).
The partnership is meant to help promote sports in the village.
The signing ceremony was held at the village right in front of Beakanyang's main office.
The terms of Reference of the MOU include,
1. Beakanyang by verdure of it experience and well-established structures shall seek funds on behalf of BKYSDA for sports development in the village.
2. Any funds received by BKYSDA through BKBK, the later shall fully monitor the implementation of those funds to ensure effective execution.
3. BKYSDA shall report to Beakanyang about constraints facing them for support depending on availability of funds.
4. Beakanyang shall work together with BKYSDA to organised annual football nawettan.
5. The two organisations shall engage in series of meetings before, during and after nawettan to ensure successful competitions.
7. Due to its active involvement in the development of sports in the village BKBK shall together with BKYSDA punish any team, footballer or individual that fails to obey the rules of the game or authority.
8. Any misconduct by BKYSDA shall lead to the termination of their partnership.
Both organisations promised to go by the conditions of the MOU and promised to abide by all its provisions.
Mr. Nfamara Jawneh, Beakanyang Secretary General, who signed on behalf of his organisation, said that with this new development sport, especially football, will receive a big boost in the village.
Yahya Sumareh, chairman of BKYSDA, assured those attending of their cooperation while describing the move as a hope for the village's footballing future.
The ceremony was attended by members of the organisations and the visiting officials of Friends of Gambian Schools who also donated a football to the sports association through Beakanyang.
Read Other Articles In Article (Archive)