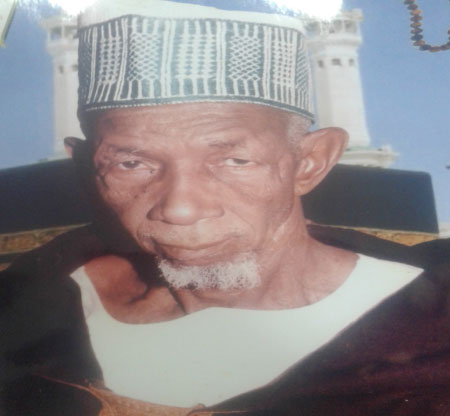 The khalifa general of Bansang Town and also the chief justice of The Gambia, Alhagie Hassan Bubacar Jallow on Saturday called on religious leaders to live in peace and harmony and respect their differences.

"Each of us should follow what it believes and leave others onto what they believe in peace and harmony."
The Khalifa was speaking to the press in an interview during the launch of The Sheikh Alhaji Bubacar Zaidi Jallow Islamic foundation and conference, held at Paradise Hotel in Kololi.
On the confrontation that exists between religious leaders, he said one of the legacies of his Father Sheikh Alhaji Bubacar Zaidi Jallow, is that he continued to remind them of what Allah said in Suratul Rahman, that he has created this world for all his creatures.
"We are diverse set of creatures, we don't share the same religion, tribe and Tariqas, but this is the only world it has for its disposal to live together in condition of respect, peace, tolerance and respecting each other's differences."
Describing his father, he said he had been a prominent Islamic leader, Khalifa of the Tijanniya and also a community leader, adding that he left a big legacy throughout The Gambia and the Sub-region.
Explaining the concept of the foundation, he said the Talibies decided to create a foundation in the name of his father and the objective is for man to propagate Islam.
"Among other objectives, are to foster inter faith dialogues between various religions to ensure respect and peace between them; to promote adherence to Islam and Islamic values and the Tarrigat Tijanniya; to establish, maintain and support mosques and Islamic education and other institutions and to promote community development."
He said the foundation has a broad membership in Senegal, Guinea Bissau, Conakary, Mali, Europe, America and other countries.
Dwelling on the mobilisation of funds, he said people voluntarily give for the sake of humanity to help the needy.
The conference was chaired by Alhagie Alieu Mboge of Banjul Mosque committee. Among lecturers at the conference were Imam Tafsir Gaye, Imam Ousman Jallow, Dr. Omar Jah (snr) and Dr. Alfusainey Jallow, who lectured on Sufism and the livelihood of Sheikh Zaidi Jallow, among other issues.
Read Other Articles In Article (Archive)