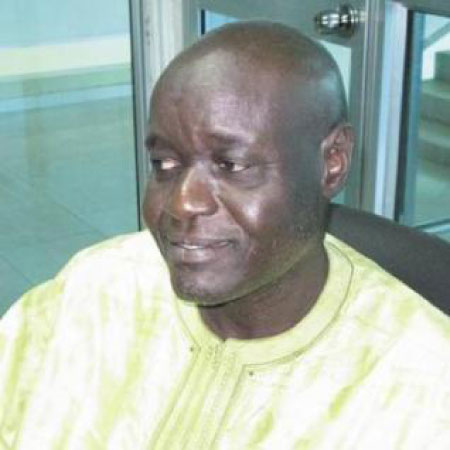 Abdoulie Touray, former secretary general of the Gambia National Olympic Committee (GNOC) and presidential candidate, who was recently suspended by the GNOC, has told Pointsport that the Committee "has no right to suspend" him.
Touray's suspension was a unanimous decision of members at Saturday's GNOC's annual general assembly. 
Members believed the Gambia Cycling Association Touray is heading as president had violated some of the rules and values of the Olympic movement and of the GNOC.
The constitution has certain procedures for admission and suspension of members, Touray said, adding that it is the National Sports Council which registers sporting associations that can suspend or expel a sporting association.
"You don't register with the GNOC but you affiliate with them. That is the constitution of the land," Touray said. 
"They have no mandate and legality to effect any suspension.  If you are suspended by the NSC, then you are automatically suspended by the NOC.
"Even if you are affiliated with the GNOC there is a certain procedure; that is, you must be given the right to be heard."
The president of the Gambia Cycling Association said many sporting associations have made petitions to the government and the report of the tribunal established to look into the complaints is expected to be submitted.
Baks Touray, who is still the vice president of the Commonwealth Federation for Africa, said that unless and until the tribunal's report is submitted they "will not participate in any GNOC activities".
Touray, who did not attend Saturday's AGM, said efforts at reconciling their differences with the GNOC resulted in two officials outside the country agreeing to come down to Banjul to work on the reconciliation but the officials could not make it to Banjul.
"The difference we had is, they refused those who are legible to vote and brought in people who are not qualified to vote," Baks stated, saying all they are waiting for is the tribunal to come out with their report and whatever it says they will abide by it.
"When we have differences, let's establish the truth and reconcile after that," he said.
Read Other Articles In Article (Archive)