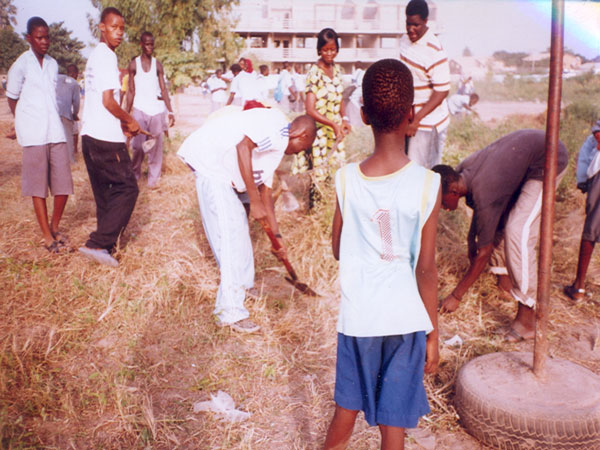 The Social and Environmental Studies club of Bakoteh Upper Basic School in Region One recently conducted an evening set-settal at their school campus.
Speaking to this reporter shortly after the end of the exercise, the teacher co-ordinator of Bakoteh Upper Basic School SES club, Mr. Nfansu Jaiteh, said the main aims of the exercise were to clear the school campus of dirty and condemned used tins, eliminate the harmful insects and dangerous animals, keep the campus free from hazardous organisms and promote good health among the inhabitants of the school. Mr. Jaiteh said his club is alive, vibrant and always breaking new ground every day. He also outlined his future plans for the club to engage in outreach programmes like discussions on environmental problems, sensitising members and non- members in the school about the importance of our environment and quiz competitions with other schools in the region.
According to Mr. Jaiteh, even the principal of Bakoteh Upper Basic School, Mr. Louis J. Bass, and his staff, who where present during the set-settal exercise, judged his club's performance as one to be reckoned with.
The exercise brought together over 30 members of the SES club in the school and was punctuated with drumming and dancing.
Read Other Articles In Article (Archive)