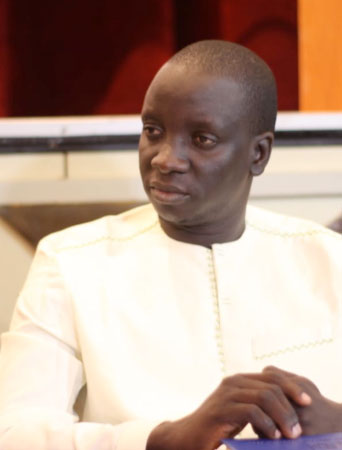 The National Assembly Member (NAM) for Foni Brefet and former chairman of the Brikama Area Council (BAC), Hon. Sunkary Badjie, says the new digital tax system launched by BAC will greatly help in eliminating tax evasion, reduce corruption and maximise revenue collection for the council.

He added that the system will also help the council restore taxpayer confidence in the payment of rates and tax to the council.
"I think people need to cherish this new digital system that is out to promote effective, efficiency service delivery our communities."
He also argued that the framework agreement marks a turning point in the history of BAC in terms of its revenue collection and data management.
He cited that the digitalised tax administrative system which seeks to replace the council's old fashion tax administrative system has great potentials to maximse council revenue.
According to him, the tax system if implemented would also boost taxpayers confidence in the council and thus increase compliance, reduce tax administration cost, processing time and ease monitoring.
Hon. Badjie further pointed out that the tax system would not only boost compliance, but it will also improve the quality of tax payers' information and minimise errors in financial transactions. This historic project, he said, comes with additional benefits which include the provision of working jackets and capacity building for the intended users as a prerequisite for sustainability and enhanced service delivery.
"I would urge the council to ensure the proper and efficient usage of the system to meet the reasons for which it is intended to enhance compliance. Encourage stakeholders and community participation," he advised.
Read Other Articles In Article (Archive)