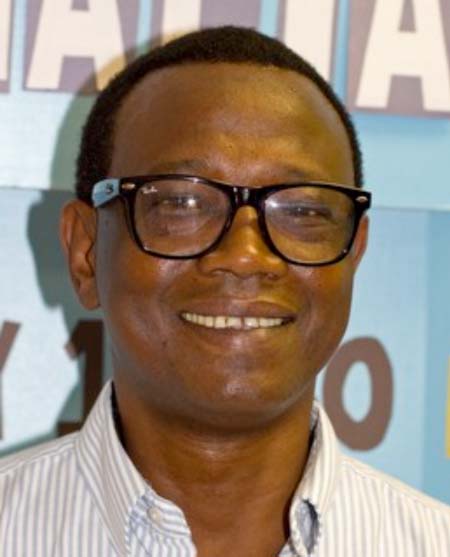 Gambian author and historian has called on the Barrow administration and the President himself to suspend – if he could do that, through executive authority – all bad laws in the country, especially the laws on freedom of association and expression.

Dr Baba Galleh Jallow was editor of independent bi-weekly newspaper, The Independent, after working as editor of Daily Observer and he is currently a professor of history in the US.
He spoke at the launch of his latest book, Defying Dictatorship: Essays on Gambian Politics held on Saturday at the Law Faculty, University of The Gambia.
"The bad laws cannot wait till tomorrow; they need to be removed today," Jallow said, as the gathering cheered, arguing those laws do not have a place in the 'new Gambia'.
"I am calling on you Mr President, to use executive authority to suspend those laws and allow the Gambian intellectual resources to blossom," he argued.
Jallow cited the law that requires him to bring a lease of a landed property or a bond of a D500,000, just to be able to register a newspaper.
"I was shocked," he said. "That is part of, I think, the decrees passed by Yahya Jammeh during the AFPRC days… Ideas are the building blocks of development. And if you block the intellectual resources of the country, you are blocking the development of the country."
The book was published by Center for Media Research in Africa, an agency established in The Gambia last year to promote research, authoring and publishing of intellectual works from both the media and academia across the continent.
'Dad, we must go on…'
Mr Ousainou Darboe, minister of foreign affairs, as a guest at the launch, also explained how he and his colleagues were brutally hoarded into the back of a truck by security forces for merely exercising their freedom of expression through peaceful protests in April last year.
"We were made to sit on a bare floor, on tile, dusty. Some of the officers came around, with their chicks in their hands, and looking at me as if I was an exotic animal that was caged," Mr Darboe explained, recalling one officer expressing surprise to see him there.
"I had never regretted what had happened and I never wavered. But about an hour later, I saw my daughter being walked into that place, bleeding from her fingers, with a very thick laceration on her thigh; while I was also bleeding from my head. When I saw that, I really wavered… that was the moment I asked: 'Why is this happening?'" he narrated.
The UDP leader said his daughter came and sat next to him, and he cuddled her and she kissed him and told him that he was seriously bleeding from his head. She took a tissue and started wiping blood from his head. She kissed him again and that kiss he translated as, "Baba we must go on!"
"That made me resume the resolve in me that was wavering…. That incident, and the 'Kalama Revolution' – led by Madam Fatoumatta Jallow and others, culminated in the production of this very valuable book that we are launching today," Darboe said.
The book was launched by acting Vice President Madam Fatoumatta Tambajang, while Ousainou Darboe was chief launcher, which in the words of Mr Darboe, was very apt for various reasons. "To participate in this historic event, is in itself a special experience. But to also have the exotic pleasure of launching the book is a greater honour," he said.
The struggle against dictatorship was one undertaken by every Gambian: "Men, women, children, mothers…. Some had to fight with the pen, others used social media and there were those on the ground to make as much noise as possible, including women who went out with the 'Kalama revolution'."
"Once the women came out with the 'Kalama revolution', with their brooms, to sweep out the dictatorship, I had no doubt in my mind that the end was near," Mrs Tambajang said in her remarks.
She saw this liberation as a second independence – first independence was from colonialism and second from dictatorship.
"Fundamentally on page 48, what he [the author] is saying is that independence must not be understood as giving the government all the rights to govern, all the rights to make decisions, and all the rights to deal with people, or deal with matters of state in ways they want," she said, arguing that those are details of good governance.
Over a hundred copies were sold at the launch, with the UDP buying 40 copies for distribution to various institutions within the country. Diplomats, the Speaker of the National Assembly, university officials, and representatives of civil society were in attendance.
Read Other Articles In Article (Archive)