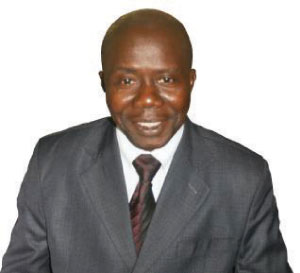 Members of the Public Accounts/Enterprises Committee of the National Assembly yesterday adopted the 2011 annual report of the National Nutrition Agency (NaNA).
The report, tabled before committee members b Pa Modou Phall, Director General of NaNA, covers among others the agency's institutional strengthening and capacity building, technical cooperation on nutrition education programmes, and UNICEF funded programmes.
The report also highlights the status of activity implementation and challenges faced in 2011 and the priorities set for the coming years.
Institutional Strengthening and Capacity Building
In presenting NaNA's report before committee members, Phall said presently a number of institutions and organisations are actively involved in the area of nutrition as a developmental issue.
"The recognition of the importance of nutrition security to national development necessitates the restructuring of NaNA's current organizational structure and the strengthening of its capacity for effective implementation of the policy and the Food Act 2005.
He stated as the lifespan of the Nutrition Policy 2000 – 2004 has elapsed and since its adoption in 2000, many developments in the area of nutrition related issues have emerged, hence the need for these issues to be incorporated into the new policy.
According to him, in order to reverse the trend and improve malnutrition indicators and in addition to the development a new comprehensive National Nutrition Policy 2010-2020 and to translate the policy into concrete actions, the Agency went further to develop a National Nutrition Strategic Plan 2011-2015, which spells out strategies and activities that must be carried out in order to achieve the policy objectives.
Technical Cooperation Programmes for Nutrition Education
Phall further told committee members that in October 2008, the Government of The Gambia and the Food and Agriculture Organisation (FAO) signed a two year Technical Cooperation Programme (TCP) on the Technical Preparation of Nutrition Education in Lower Basic Schools.
The signing of the TCP, he added, came against the background that nutrition education in Lower Basic Schools can be a powerful tool for improving children's nutrition and learning abilities.
"However, in order to play this role effectively and efficiently, nutrition education must be technically up-to-date and must apply current knowledge in education and communication for behavioural change.
Priorities for 2013
Commenting on the Agency's priorities for next year, Phall said it is part of their priorities to intensify IEC on the prevention of macronutrient deficiencies control, expand the Integrated Anaemia Control Programme in 100 villages (50 in URR and 50 in LRR) and improve monitoring, supervision and evaluation.
Read Other Articles In Article (Archive)