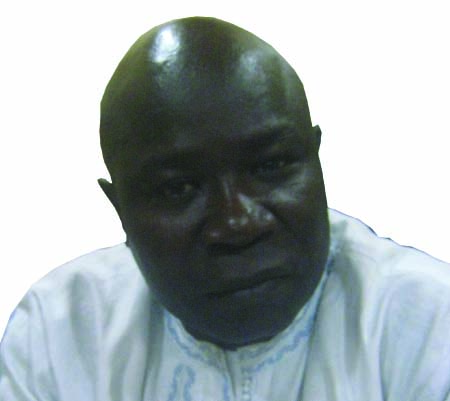 Yankuba Colley, the National Mobiliser of the ruling Alliance for Patriotic Reorientation and Construction (APRC) party is the latest to add his voice to the widely debated kingship issue, stressing that if Gambians want President Yahya Jammeh to be a king, he (Jammeh) will be crowned a king.
Colley, who was speaking in an interview with The Point yesterday, emphasized that President Jammeh is not telling anyone to campaign for him to become a king.
"However, if the Gambian people want him to be a king, he will be and no one can stop that because Gambia is a democratic state. If I feel like to campaign for Jammeh to become king, I can do so and no one can stop that," he said, adding that "if anyone feels that Jammeh cannot become a king, let him or her campaign against it."
In Colley's view, if Jammeh wants to be king, Gambians will go for a referendum, and they (Gambians) will vote for him to become a king.
The APRC national mobiliser's comments followed that of Ousainou Darboe, leader of the opposition United Democratic Party, who described the forthcoming presidential election as a defining moment for The Gambia's future.
Darboe, who also spoke in an interview with The Point, said if Gambians do not exercise their right to vote and vote wisely in the forthcoming election, then they will succeed in establishing a monarchy in this country.
"We are going to declare President Jammeh as winner again in November this year. Our party is not only a party, but we are here for the interest of the Gambian people," Colley stated.
According to Colley, the opposition in the country is never prepared until elections approach, adding that the APRC party was well-prepared, since its election into office.
"We are not election-hungry; we are not here to look for only elections; election or no election we are with the people. The APRC will sweep the polls massively; whether the opposition are together as a bunch or they are fragmented, we don't care," he said, adding that even if the opposition join forces, they will never pose a threat to the APRC.
He stated: "We are just going to fulfill our constitutional rights, but the victory is a foregone conclusion. There is no place in this country where you will not notice the APRC's development. There is no constituency, no district where the APRC did not bring development."
Colley also refuted allegations that elections in The Gambia are rigged, saying that it has never happened in this country.
"The opposition only make excuses when they lose, but they really know that people don't trust them; the Gambian people rejected them, they rejected them totally. We have already won the election because the Gambian people have rejected the opposition in this country.
In fact, the President will not go out to campaign. Who is he going to campaign with?" Colley asked.
He stated that considering the numerous developments brought in by President Jammeh and the APRC party, there is no need for President Jammeh to embark on a campaign.
"The APRC will increase its winning percentage and, if you don't mind, some of the opposition will lose their deposits. If the opposition does not mind, the APRC will win all National Assembly seats," he added.
Concluding, Colley described, as an insult, comments by the UDP leader that the 2011 election will define the future of The Gambia, saying that Gambians have already defined their future.
Read Other Articles In Article (Archive)