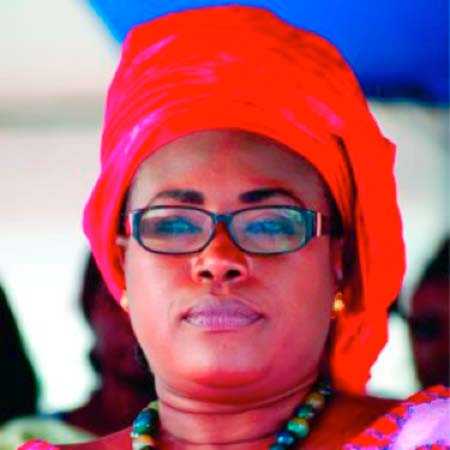 Senior counsel Ida Drammeh on 21 July 2016 told the Special Criminal Court Division of the Banjul High Court that her client, Sira Wally Ndow Njie, was unable to have access to medical attention, as she was in custody.

She made this statement before Justice Ottaba, when she was referring to an affidavit she filed for bail for her client.
When the case was called, she told the court that she was representing Sira Wally Ndow-Njie, Momodou S. Taal and Edrissa Jobe.
The defence counsel stated that the affidavit she filed contained 27 paragraphs, but she made emphasis on paragraphs 8, 9, 10 and 11 which are the main grounds of her application, relating to the medical condition of Sira Wally Ndow-Njie.
Counsel Drammeh adduced further that the applicant had properties in The Gambia and has strong relations in the country, arguing that her sugar level was "high".
She urged the court to grant bail to the applicant, considering the factors spelt out in the affidavit, "which are uncontroverted".
She further stated that she had adopted the briefs of Momodou S. Taal and Edrissa Jobe, as she had done with that of Sira Wally Ndow-Njie.
At this juncture, defence lawyer Janet Sallah-Njie made an application on behalf of Muntaha Sallah, and lawyer Lubna Farage adopted the brief of the applicant and associated herself with the submission made by Ida Drammeh. Lubna Farage also adopted Noah Touray's brief.
The Director of Public Prosecutions, Barkun, will reply on 25 July 2016 to the submission made by the defence.
The applications of Cherno Marena and others would be moved by their counsel on the same date.
It would be recalled that Ida Drammeh had earlier told the court that her application had serious medical issues, adding that she was applying for Sira Wally Ndow-Njie to have access to food and medical attention and that she has diabetes, hypertension and other necessities the court may deem fit.
In his ruling, Justice Ottaba said the Director of Prisons should allow the applicants to have access to their family members, lawyers, food and proper medication.
The accused persons were charged with conspiracy to commit a felony, neglect of official duty, giving false information to a public servant and economic crime under the Economic Crime Specified Offences Act; which charges they denied.
Read Other Articles In Article (Archive)