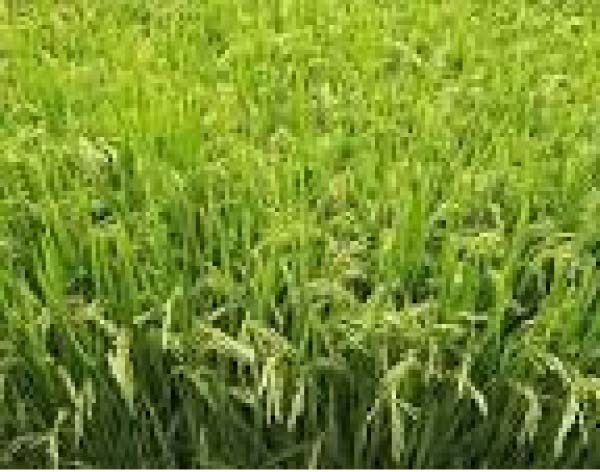 The coordinator of the Central Project Coordinating Unit under the Ministry of agriculture, Mr Falalo Touray,has stated that the PlanningNational Services Unit, NationalAgricultural Sample Survey (NASS)2013-NASS data, revealed that theannual rice imports 2012-2013 rose to 137,000 metric ton and annual consumption in rice was 178,822.
He made this statement while presenting a paper on the Agricultural Policy and Framework Action Plan and policy statement (GNAIP) at a one-day consultative forum organised by GCCI in collaboration with business operators and ministry of agriculture held at the GCCI office.
Mr Touray explained the position and development of Agricultural Natural Resources (ANR) and GNAIP, saying that ANR and GNAIP are policy and strategy documents but was also quick to add that there are other policy documents such as Vision 2020, seed policy, PAGE and Vision 2016.
He noted that policy are formulated to make key direction and instrument to attain objectives of agricultural related policies  and are meant to address challenges to attain government/ natural objectives such as food and nutrition security, poverty alleviation, and to improve income, improve valued  chain managements and market access, all the above are a sustainable basic.
He said that to achieve these strategies, there was need for a vibrant extension, relevant agricultural research, agricultural projects, government private sector, NGOs, CBOs farmer partnership within this framework, government support, encouragement, and an enabling environment for the realization of the above strategies and instruments.
The strategies also indicated how far objectives are met as a subject of rigorous evaluation and impact assessment, which was beyond the scope of this paper, he said.
Overall goals and development objectives are geared towards improving productivity through commercialization and active private sector participation, he said, adding that it was aimed to enhance growth, and poverty reduction and increase food and nutrition security and income for vulnerable h/Hs.
He said agriculture employing 70 per cent of the population and about 30 per cent contribution to GDP heavily dependent on rain-fed agriculture, and adverse climatic condition causing negative effect.
Agribusiness sector is underdeveloped and markets linkages with domestic, regions and international market are underexploited, he stated.
Depletion of natural resources has reached serious proportion, shortages of land due to population pressure, droughts, climate change, availability of arable land, water and natural resources for sustainable conservation management, he added.
Comprehensive Africa agriculture development programme (CADP) initiated each member country to formulate a national agricultural investment programme as a guide, he indicated.
Development of agricultural market chains and markets promotion was to transform from traditional to market-oriented commerce with well integrated food chain and a viable agro-processing private sector, result into increased incomes of actors, development of agricultural markets chain, farmer input suppliers, processors, traders and exports.
He said this consists of three components, namely development of agricultural marketing chain, strengthening of national operators support services and structure, and development of domestic intra-regional and extra-regional markets.
He said it was all to map out strategies and explore ways of ensuring that crop production and productivity, particularly rice, become an all year round actively with the goal of ending importation of rice in 2016.
The data generated from planning service unit of National Agricultural Sample Survey (NASS) 2013 had indicated the annual rice consumption versus production metric.
The annual rice imports 2012/2013 was 137,000 metric ton, domestic production for 2013 stands at 41,822, annual consumption 178,822 and variance deficit of 137,000.
Read Other Articles In Article (Archive)