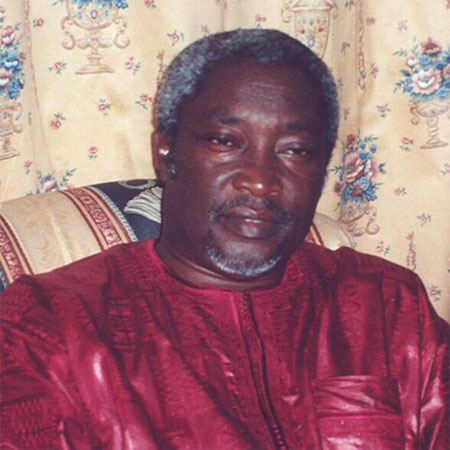 OJ Calls for Another Opposition Coalition
Mr Omar Jallow, leader of the opposition People's Progressive Party (PPP) who also doubles as a member of NADD alliance, has called on opposition parties in the country to form what he called "another coalition to prepare for the next presidential elections come 2011".
Mr Jallow's call comes just a little more than four years since members of the Gambian opposition parties set up an alliance of opposition parties called the National Alliance for Democracy and Development (NADD).
The alliance, which brought together five opposition parties in the country, is said to have as its goal to put an end to what it described as self-perpetuating rule, ensure the empowerment of the people so that they can participate in sustainable development.
OJ, as he is fondly called, said in an exclusive interview with The Point that the best option for the opposition camp in today's Gambia is to form a coalition ahead of future elections.
According to the PPP leader, Gambian opposition with their party leaders regret the fragmentation of the NADD coalition.
"We failed to consider the interest of Gambians after spelling out everything in the Memorandum of Understanding (MOU) on how we are to select the NADD flag bearer," OJ who was an agriculture minister in the deposed PPP regime said.
According to the MOU, the selection of the candidate of the alliance for the Presidential, National Assembly and Local Government elections shall be done by consensus. But in the event of an impasse, selection shall be done by holding a primary election restricted to party delegates on the basis of equal number of delegates, comprising the chairman, chairwoman and youth leader of each party from each village/ward in a constituency.
"What has happened in the past has happened and gone as history. We should now turn a new page and write a new history in Gambian politics," he added.
In OJ's view, a mistake more than twice is an error and the opposition in The Gambia have well-groomed people in their camps who can make changes. "We must all understand that changes can only come when we unite and fight for our common goal. It's never too late. We still have the chance to move the country forward. We must always remember that the people should be considered first in anything we do,"he stated.
Read Other Articles In Article (Archive)