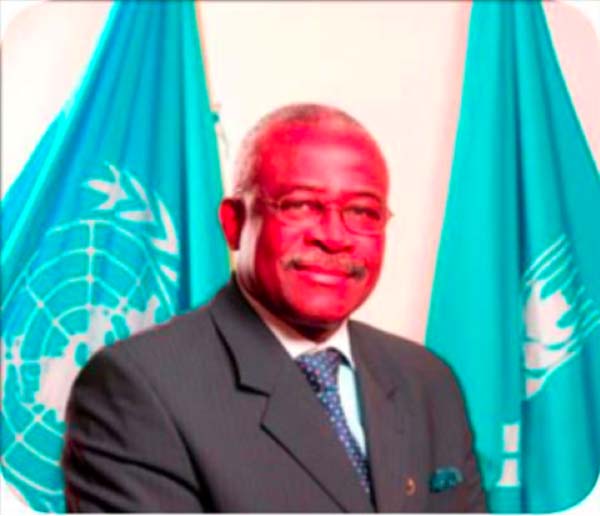 According to a press release issued on 11 March 2015, the potential of the Côte d'Ivoire's agricultural sector, disrupted by the civil war that broke out in 2002, is still key to the country's economy and future.
The release also indicate that agriculture accounts for 22 per cent of the country's GDP, generates more than 50 per cent of export earnings and employs about two-thirds of the active labour force.
As a result, it took centre-stage in the agenda when the President of the International Fund for Agricultural Development of the United Nations (IFAD), Kanayo F. Nwanze, visited Cote d'Ivoire from 12 to 18 March to meet with President Alassane Ouattara.
During his visit, Nwanze discussed with the country's policymakers how to further strengthen the collaboration between the government of Côte d'Ivoire and IFAD, particularly how investment in smallholder farmers, the backbone of the agricultural sector, could contribute to peace and food security by creating jobs for rural women and youths.
"Helping women and men who run small farms to boost their productivity, particularly in the north of the country, has a major positive impact on food security and incomes in Côte d'Ivoire," said Nwanze prior to his departure.
Nwanze was also to meet with Mamadou Sangafowa Coulibaly, Minister of Agriculture, as well as with other high-level government officials.
In the context of post-crisis recovery, IFAD has financed two projects: the Agricultural Production and Marketing Support Project, to be implemented during the period 2012-2018; and the Agricultural Production and Marketing Support Project – Extension West scheduled for implementation from 2015 to 2021.
The total cost of the projects is estimated at US$88.7 million, of which IFAD's contribution amounts to $64.4 million. The projects target about 55,000 rural households.
Nwanze carried out a field visit in Katiola located in the centre-north of the country to see first-hand how project beneficiaries have improved their lives, and discussed with them the challenges they still face.
He also met with representatives of other United Nations agencies working in the country. With Charles Koffi Diby, Minister of Foreign Affairs, he was to sign the host country agreement establishing IFAD's office in Côte d'Ivoire, reflecting IFAD's continued commitment to supporting and furthering the country's achievements in agricultural and rural development.
Nwanze was also to participate in the International Conference on the Emergence of Africa and to chair the financing development and developing partnership session.
Since 1984, IFAD has contributed $141.1 million to the financing of 10 programmes and projects in Côte d'Ivoire amounting to $340.0 million, directly benefiting 553,000 rural households.
Read Other Articles In Article (Archive)