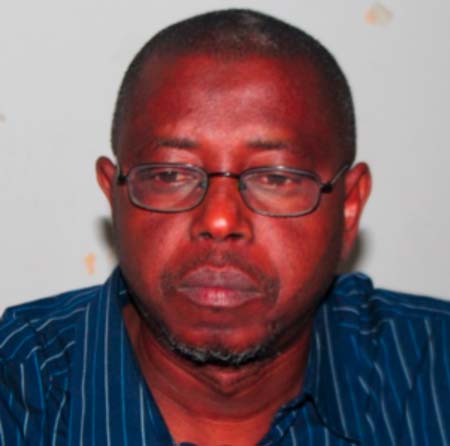 The Executive Director of ActionAid International The Gambia has highlighted the need for celebrating World AIDS Day, as "a lot of gains have been registered" in the prevention of HIV/AIDS.
Omar Badjie was speaking recently at a press briefing ahead of World AIDS Day celebration, scheduled for 1 December 2015.
He said the day is celebrated to take stock of the achievements registered so far, and the challenges to better prepare for the future in the fight to end the epidemic.
ActionAid The Gambia celebrates the day to give hope to people living with the virus and let them be positive about life, he said, adding that they would continue to work on preventing the spread of the virus in the population.
"The day is for us to take stock and learn from the past, and be able to look at what we can do in the future," Mr Badje stated.
He said at ActionAid they normally develop a country strategy paper, which is a five-year strategy that guides their actions over the period, adding that the current one they are implementing has four strategic objectives, and one of those is to fight against HIV/AIDS.
He said the media has a key role in making sure that proper messages are disseminated to the general public, adding that "if the discrimination" should continue they would not win the war against HIV/Aids.
"We should not see those people with HIV/AIDS as different from us," he said, adding that the misconception should be eliminated from the mindset.
He urged people to change their attitude towards those living with HIV/AIDS, saying ActionAid is strongly behind the fight against HIV/AIDS, and they would commit any resources they have to the cause.
He said HIV/AIDS is beyond public health, but a development issue, which was why there is a need for partnership in the fight against the menace in society.
Pa Ousman Bah, programme manager National Aids Control Programme, said getting to zero as the theme indicated, is attainable.
He said at the country level they are doing everything to ensure that by 2030 they would end the epidemic in the country.
He said when they talk about getting to zero they are talking about zero new infections, zero-related deaths and zero stigma and discrimination.
"We are looking at how to close the gap; the prevention gap, the treatment gap, HIV testing gap and the funding gap."
Read Other Articles In Article (Archive)